CAE Faculty Professional Development Workshops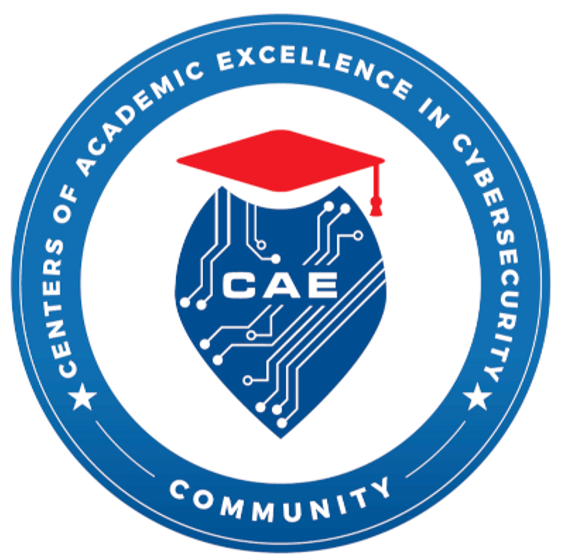 Are you or one of your colleagues at a CAE institution looking for an opportunity to brush up, expand, or learn about teaching Docker, SCADA, Reverse Engineering, Network Forensics, or Red Teaming? Join us for one or BOTH of our FREE 2-day intensive train-the-trainer faculty development workshops hosted by Dakota State University!
Event Information
All participants are eligible for a $550 travel stipend to offset the costs of travel and lodging. Breakfast and lunch will be provided at no cost to the participants. A link to the workshop hotel block will be sent automatically after registering.
Topics available
Using Docker for Security Curriculum
This course will explore containerization using Docker with a closing focus on how faculty can immediately use containers in their courses for new and existing labs. Broken down into palatable subtopics of history, usage on various platforms (desktop, K8s clusters, cloud, etc.), conversion of labs to utilize containers, ways to ease the transition from traditional VMs to containers in labs, research topics, and additional tools to explore. Security and computer science-focused faculty alike should find value and actionable tasks in this course for either research or lab generation.
Software Reverse Engineering
The Software Reverse Engineering (SRE) training will provide fundamental knowledge of applied techniques for static and dynamic analysis of compiled programs and binaries. This course will cover deducing the design of software components, recognizing code patterns, discovering data, defeating anti-debugging techniques, exploiting basic software vulnerabilities, disassembler scripting, binary patching, networking, and deobfuscating code. Attendees will work in Linux and Windows environments to analyze 32-bit and 64-bit applications. Analysis tools used during the training include (not limited to): Ghidra, x32dbg, x64dbg, WinDbg, GDB, Microsoft Sysinternals Suite, and Wireshark. The training's hands-on content includes demo programs, applied labs, challenges, and a Capture the Flag (CTF) competition. Participants should have a basic understanding of x32 and x64 assembly.
Offensive Security/Penetration Testing
This workshop will cover the theoretical and practical aspects of penetration testing. The course will follow current penetration testing methodologies including commonly used tools, techniques, and procedures. Hands-on labs will accompany an experiential-based approach, and the course will conclude with a capture the flag style event for participants to exercise their newly acquired skills in a simulated environment.
Incident Response / Network Forensics
This technical Incident Response workshop will discuss the six phases of incident response: Preparation, Identification, Containment, Eradication, Recovery, and Follow-Up.  The course will expose students to incident response tools and techniques in areas including log-based analysis, network analysis, network forensics, memory forensics, and intrusion detection.  Students will develop an incident response plan with a special focus on the technical components of identifying, containing, and eradicating threats during an active incident. To wrap up the course, students will have the opportunity to perform an assessment on a small network of VMs to identify and determine the scope of a simulated incident.
SCADA
This workshop will introduce attendees to an existing Supervisory Control and Data Acquisition (SCADA) and Industrial Control System (ICS) cybersecurity curriculum. The curriculum and corresponding lab components are divided based on content and complexity. Modules are designed to build small SCADA control systems using Arduino and breadboards. The curriculum includes lecture materials, homework, exam problems, and lab exercises. This curriculum is designed for computer science and computer engineering juniors with programming and digital logic experience. Attendees will learn how to use OpenPLC (http://www.openplcproject.com/). Curriculum materials will be shared with all attendees. Attendees should bring a Windows laptop. We will install Oracle VM VirtualBox and use an existing VM with the Arduino IDE and OpenPLC application.