Kelli Koepsell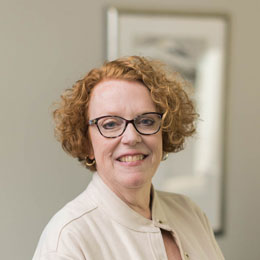 Kelli Koepsell
Director of Marketing and Communications
Department
Marketing and Communications
Biography
Kelli has been the Director of Marketing & Communications at DSU since 2018. In her role, Kelli oversees marketing and communications for the entire university. She is responsible for the DSU brand and establishing marketing campaigns to assist with brand recognition and recruitment. In addition, Kelli is responsible for internal and external communications, the DSU website, and social media properties.
Kelli holds a bachelor's degree in English Writing and English Literature from Wayne State College (NE). She earned a certificate from the Collegiate Management Institute and has served on several boards, including the Howard District School Board. She is currently a member of the Horizon Health Foundation Board, and a volunteer with CASA.
Kelli and her husband live in rural Canova, SD.  They have three daughters and one grandson.
Contact
Office Location: Learning Engagement Center
Phone: (605) 256-5189
Email