Ben Young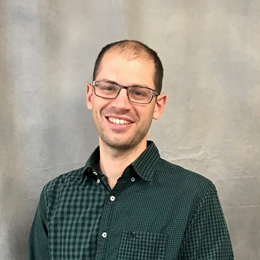 Ben Young
Assistant Professor in Cyber Leadership and Intelligence
Department
College of Arts and Sciences
Biography
I am currently an Assistant Professor in Cyber Leadership & Intelligence at Dakota State University. I was recently a postdoctoral fellow in Strategy & Policy at the U.S Naval War College during the 2018-19 academic year after earning my PhD in modern Korean history from George Washington University in 2018. 
My current book project, entitled Guns, Guerillas, and the Great Leader: North Korea and the Third World, investigates North Korea's relations with African, Asian, and Latin American countries during the Cold War era. It will be published in 2021 by Stanford University Press. 
I was a Fulbright scholar in Seoul, South Korea during the 2016-17 academic year. I have published journalistic pieces in The Washington Post, The Guardian, Reuters, and NKnews.org. I have also published scholarly journal articles in various peer-reviewed outlets. 
My research interests focus primarily on modern Korean history, U.S-Asia relations, Black radicalism/internationalism, the concept of the Third World, Cold War international history, the relationship between hacking and political culture, and international relations.
Contact
Office Location: Science Center
Phone: (605) 256-5270
Email