"Welcome to the Future" Celebration!
3:00 PM - 7:30 PM DSU Campus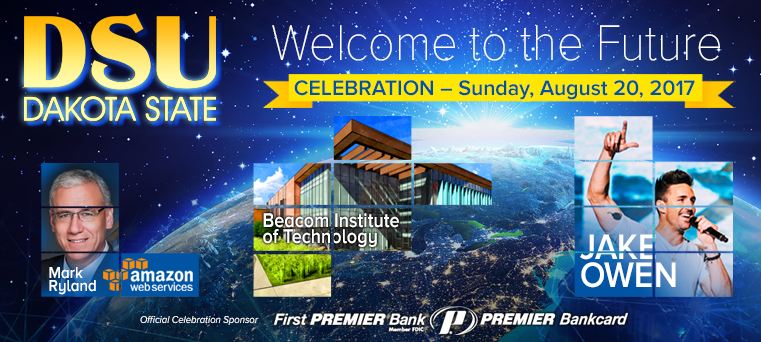 You are invited to the Dakota State University "Welcome to the Future" celebration. Join us for a historic community celebration on the campus of Dakota State University as we unveil the new Beacom Institute of Technology and enjoy a FREE Jake Owen concert!
The event is open to the public and highlights the far-reaching, positive impact Dakota State University is making internationally, nationally, in the state of South Dakota, and the city of Madison. We'd also like to thank our official celebration sponsors First PREMIER Bank and PREMIER Bankcard for helping us make this day possible. Visit dsu.edu/celebration for event details!