Top priorities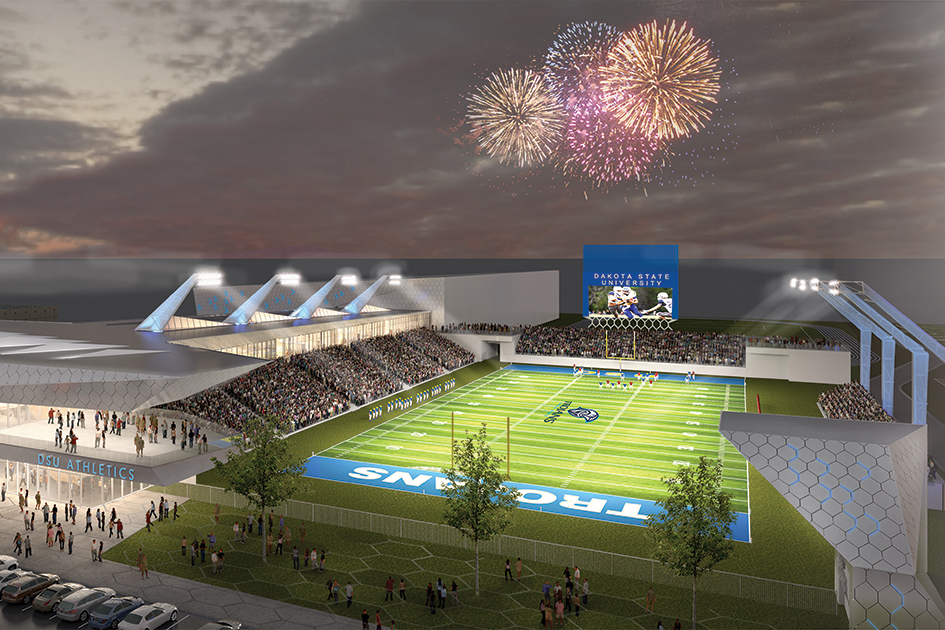 Phase 1
The Athletics Events Center is phase 1 of a three-phase athletics complex plan. It includes an upgraded football stadium, relocated track and new soccer stadium, office space, and shared meeting space, as well as classrooms.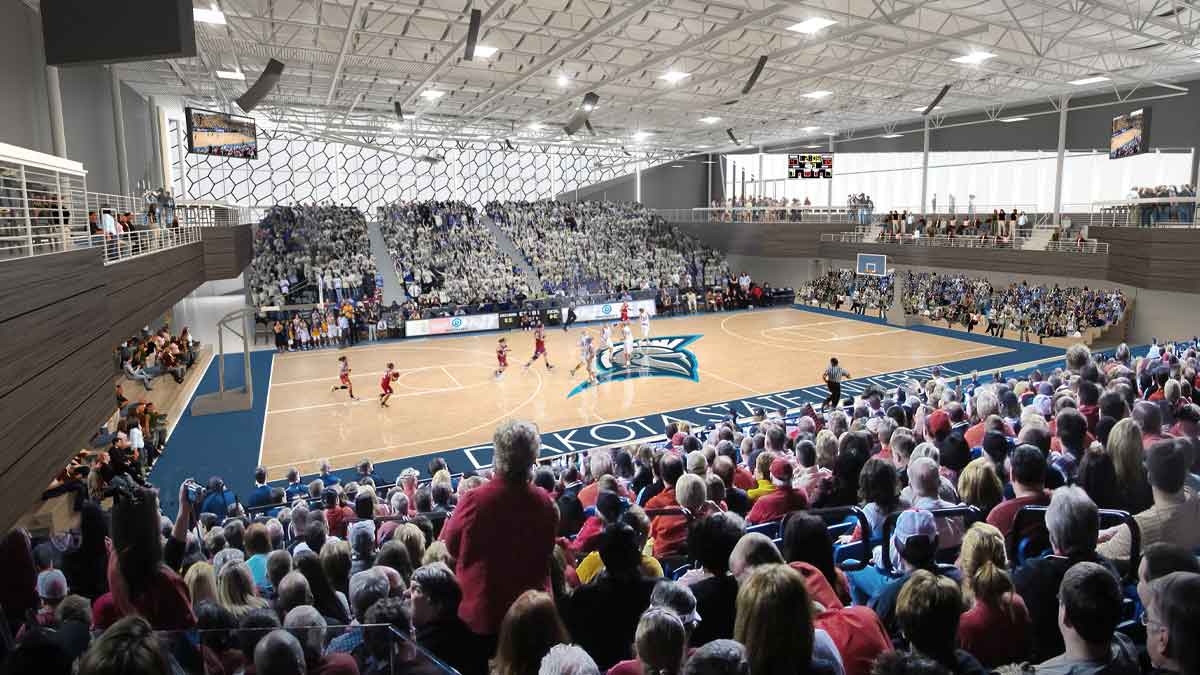 Arena
The Arena features basketball and volleyball courts with 2000 seats for viewing. The space will offer meeting areas and be available for community events, conferences, and concerts.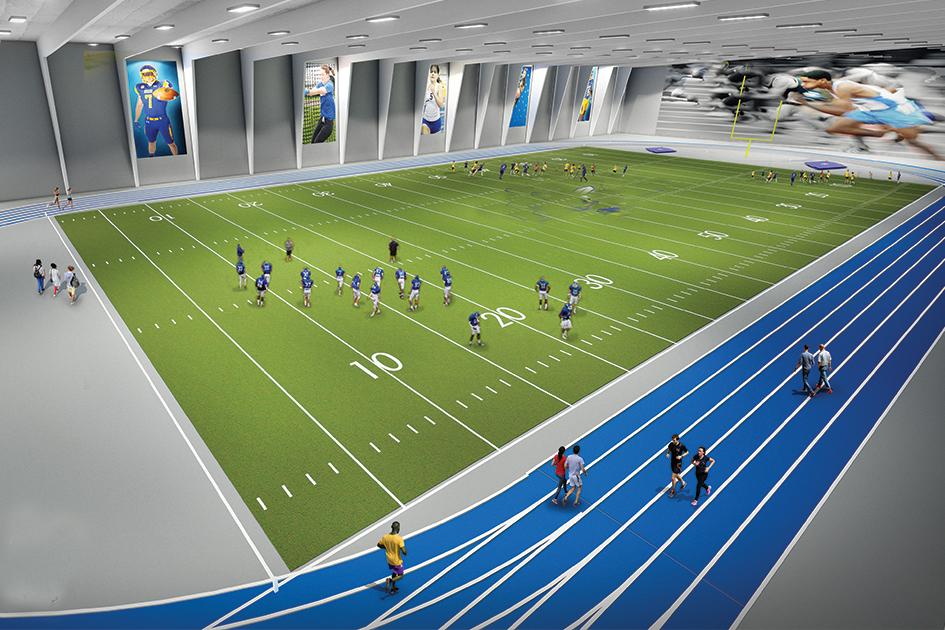 Indoor practice facility and fieldhouse
While Dakota State's technology-infused academic reputation is a powerful incentive to potential our student athletes pay attention to the spaces where they play and where they train. The indoor practice facility and field house renovations are symbols of a university's commitment to their collegiate athletic experience.
---