Bailee Matucha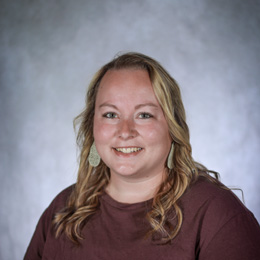 Bailee Matucha
Admissions Specialist
Department
Admissions
Biography
Recruiting Territory: Central SD, North Dakota, Nebraska
Hometown: Burke, SD- Burke High School
College: Dakota State University - 2019
Major: General Studies
Minor: Sociology
Why did you choose DSU? I chose DSU because of the size. I come from a small town and I knew I didn't want to go to a big university. Here at DSU they will know you by name and not just a number. As a student, I loved the one-on-one time that I needed with a professor to get the education that I needed.
Favorite DSU experience? My favorite experience at DSU was being a Go! Leader. Helping move freshman and transfers in I met some of my best friends. It is awesome to connect with the new students that will help shape DSU.
Five Interesting Things About Me:
I grew up on a family farm in Burke, SD, but I am afraid of chickens.
I was in 4-H for 9 years, shown cattle for all those years and now an active volunteer.
I am the oldest of 5, 3 sisters and 1 brother.
My favorite colors are purple and blue.
When it comes to eating any kind of candy I don't like to eat the yellow ones.
Contact
Office Location: Heston Hall
Phone: 605-681-8248
Email
Website