Housing
Live with us. Learn with us.
Dakota State Residence Life provides more than a bed, we provide a place to grow, learn, explore and connect with other students from all walks of life. From first-year traditional residence halls to upper-class apartment living, Residence Life has a place for you to call home. 
Living on campus offers many advantages and has been proven to enhance students' success. This is why Dakota State University has a two-year live-on requirement. Nearly 1,000 residents call DSU home! All full-time students within two years of high school graduation must live on campus unless married, exempted, space is not available, or they are living with family within a 60-mile driving distance from campus.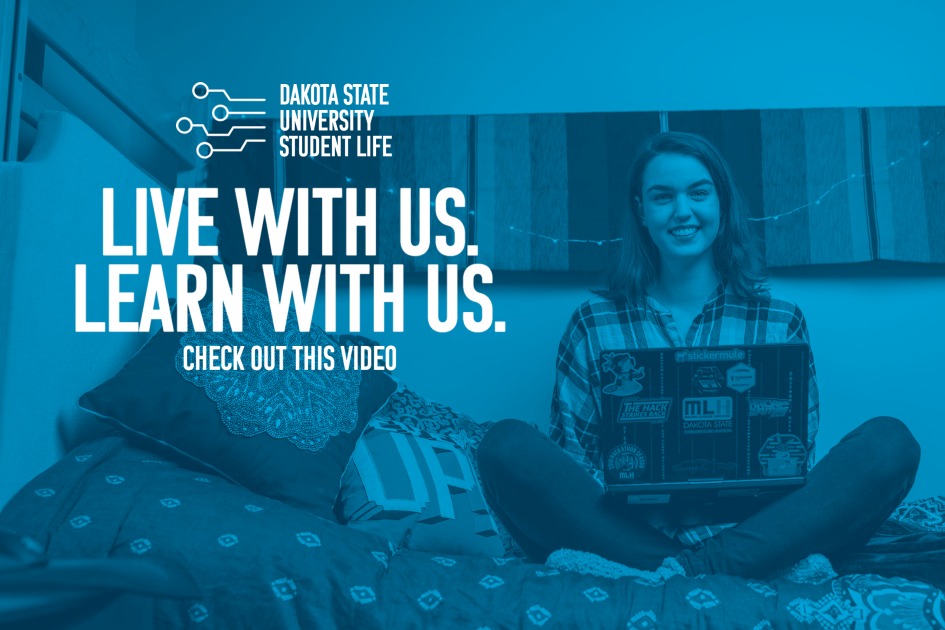 At DSU you will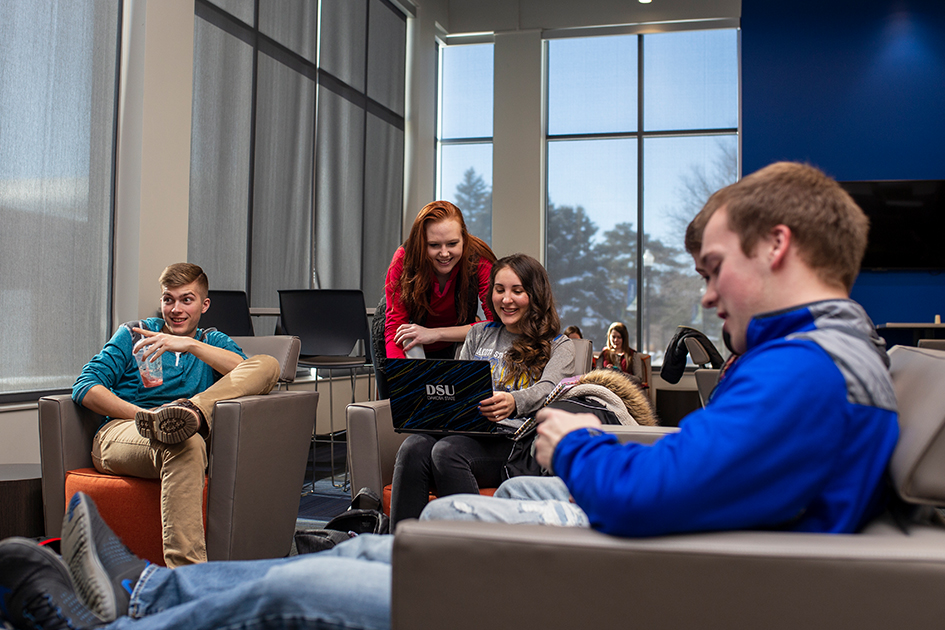 Live smart
Studies show that on average students who live on campus earn higher GPAs.
Live close
Roll out of bed and be to class in less than 10 minutes! On-campus housing is close to the Library, the Trojan Center, academic buildings, and the Learning Engagement Center.
Live secure
Security is a top priority in our residence halls. A professional Residence Hall Director (RHD) is on-call 24/7 and student Resident Assistant (RA) staff lives on each floor in the residence halls. You can feel good knowing that DSU has been named the safest campus in South Dakota.
Live in a community
Living on campus, students will meet and interact with students from across the country and around the globe. Find your community through group study sessions, late-night Netflix binges, and exploring Madison. You will create life-long connections as you explore all the educational and social activities DSU has to offer.
Live affordably
On-campus housing includes free internet, utilities, 24-hour maintenance, snow removal, and lockout service.
Live connected
Campus residents are more involved in the school scene. They live in the center of all the action – clubs and organizations, athletic events, and academic programs.