Online Programs
Complete your education your way
Take your DSU classes online, anywhere, anytime, and at your own pace. Use a variety of resources like our course management system, Desire2Learn (D2L), to get assignments, lecture notes, and exams. Set your own schedule and work with your classmates in a virtual classroom.
DSU's online classes help everyone succeed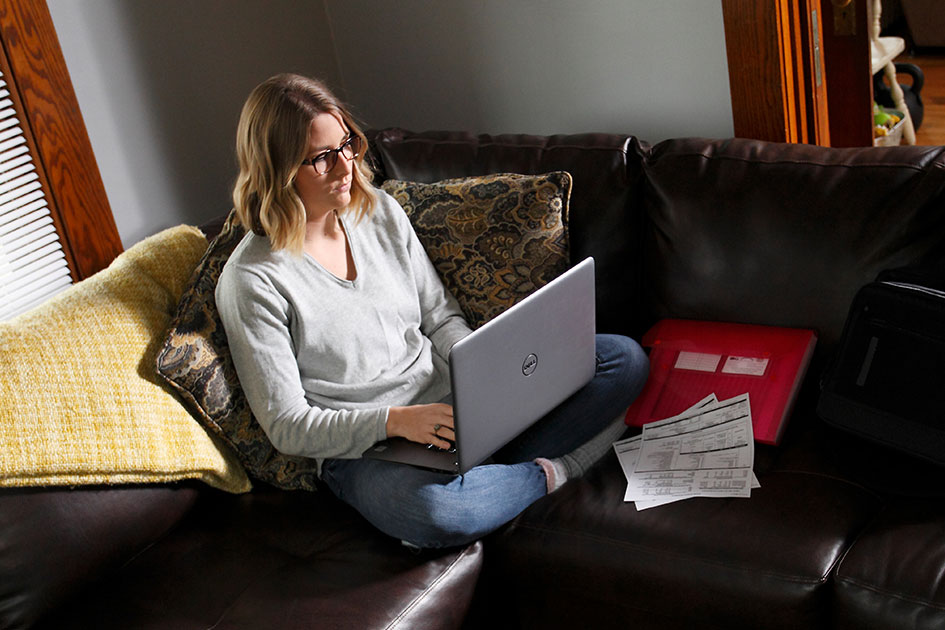 DSU's online classes are convenient, low-cost, and reputable. They let you learn—without sacrificing the quality of your education or your other commitments at home.
Unlike a lot of other online universities, DSU has a physical campus location that has been around since 1881. As an online student, you can learn from the same professors that also teach on campus. All DSU students receive the same high-quality education, regardless of the format.
How much does a distance or online education cost?
Our tuition rates are billed per credit hour. You can see current rates on our Online Admissions Cost and Aid page.
Online Programs by State and International
Enhance your degree with a minor
Students must be enrolled in a DSU degree program in order to pursue a minor. Minors cannot be taken as a standalone option.
"I chose Dakota State University Online because I wanted to pursue my dream of getting a college education while still being able to stay home with my four children. I am so grateful to have found this program online so that I can better myself for not only me but my children as well!"

Alysha Langstraat, Elementary Education/Special Education