Cherie Noteboom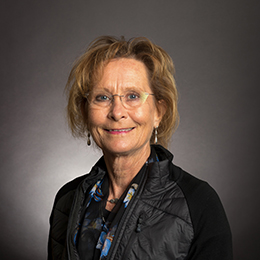 Cherie Noteboom
Professor/Coordinator for Ph.D. Info Systems/Coordinator for Center of Excellence
Department
College of Business and Information Systems
Education
Ph.D., University of Nebraska-Omaha
E.D., University of South Dakota
M.B.A., University of South Dakota
B.S., South Dakota State University
Biography
Cherie Noteboom is a Professor of Information Systems in the College of Business and Information Systems, Coordinator of the Ph.D. in Information Systems, and Director of the Center of Excellence in Information Systems at Dakota State University. She holds a Ph.D. in Information Technology from the University of Nebraska-Omaha. In addition, she has earned an Education Doctorate in Adult & Higher Education & Administration & MBA from the University of South Dakota. She has a BS degree in computer science from South Dakota State University. She researches in the areas of Information Systems, Healthcare, and Project Management.
Her industry experience runs the continuum from technical computer science endeavors to project management and formal management & leadership positions. She has significant experience working with Management Information Systems, Staff Development, Project Management, Application Development, Education, Healthcare, Mentoring, and Leadership.
She has served on several Nursing College Advisory Boards, YMCA Board of Directors and K12 School Board. Noteboom actively participates in PMI, AIS, ACM, and HIMSS. She has held the Project Management Professional (PMP) designation since 2000. Noteboom enjoys running, fishing, reading, photography and traveling.
Contact
Office Location: East Hall
Phone: (605) 256-5165
Email
Website