July 6, 2023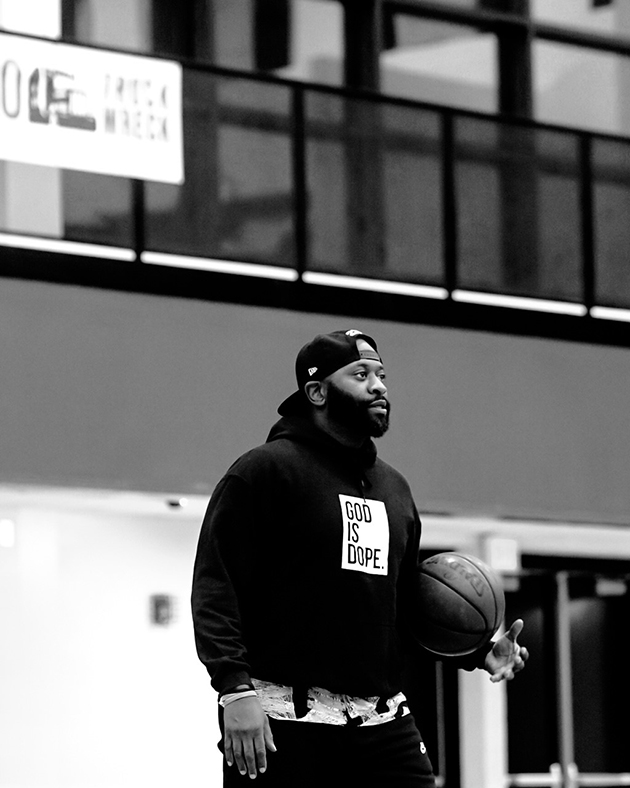 Braderious Martin is originally from Atlanta, Georgia, but he ended up at Dakota State as a transfer student on a basketball scholarship.
While playing basketball with the Trojans, Martin cultivated an interest in the visual/audio realm as a Digital Arts & Design major.
"I love what media and entertainment provide," he said.
After graduating from DSU in 2013, Martin spent a brief period overseas playing basketball. But he ultimately returned to Atlanta, where he started his own business, EYA Sports. It started small, with Martin training one of his little brothers and a couple other clients who had goals of playing in college and professionally.
"I created a basketball program that was geared toward helping kids in my community, but it's grown into a multi-million-dollar program," he said.
He now works with athletes to help prepare them for competitive play in high school through training and camps. He has developed college recruitment camps, and NBA pre-draft and draft workouts. The success of these training opportunities can be seen in the success of athletes in the programs. Martin has had athletes reach the professional level.
One camp featured 40 athletes, and 37 received full-ride scholarships to play basketball at the collegiate level. A young woman he trained was a Team USA participant and played in college at Louisville.
"Last year we had an athlete, Jabari Smith Jr., drafted third in the first round in the NBA Draft," he shared.
Martin uses the skills he developed at DSU to create EYA Sports' website, social media accounts, graphic content, videos, photos, and more for his business.
"We can use media and marketing to promote players and build relationships with agents to help get these players to the next level," he said.
 An entire team of employees at EYA Sports does graphic design, photography, videography, and web design. They create content like highlight reels and player stats.  
"Everything is about what you see," he said. "The visual content is everything."
Martin enjoys watching his clients advance to new levels of competition.
His advice to other entrepreneurs is to never give up and not listen to what others have to say. "If you have a vision and a dream, you can take it to that next level."
Throughout his time at DSU, Martin appreciated the relationships he formed with professors like Dr. Stacey Berry and his coach Gary Garner.
He hopes to return to the Madison area one day to run an EYA Sports basketball camp.