Patti Brooks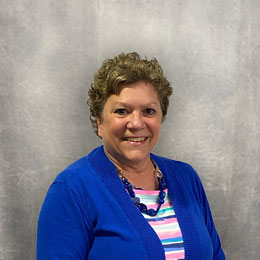 Patti Brooks
Assistant Professor/ Director of the Center for Advancement of Health IT (CAHIT)
Department
College of Business and Information Systems
Education
D.Sc., Information Systems, Dakota State University
M.S., Information Systems, Dakota State University
M.B.A., University of South Dakota
B.S., Health Information Administration, Dakota State University
A.S., Health Information Technology, Dakota State University
Graduate Certificate in Business Analytics, Dakota State University
Biography
Patti is an Assistant Professor in the Health Informatics and Information Management programs. She primarily teaches courses in health informatics, health information systems, health statistics and healthcare data analytics, healthcare research, and healthcare quality management.
Patti's primary research interests include data quality and information governance, population health including social determinants of health, digital health, and the medical internet of things (IoT). Her educational background includes health informatics, health information management, information systems, and data analytics.
Patti's industry experience includes over 40 years of working in healthcare including; information systems leadership, health information, clinical intelligence, and healthcare management. She is a member of HIMSS and AHIMA at both the national and state levels.
Contact
Office Location: East Hall
Phone: (605) 256-5165
Email
Website
Social Determinants of Health, Population Health, Digital Health, and Internet of Things (IoT).
SDHIMSS – President, Program Committee Director, Program Committee Member, Membership Director
SDHIMSS Most Distinguished Member Award
SDHIMSS Chapter Leadership Award
SDHIMA – President
Rural Health Workforce NEXT: Network Cross Training (NEXT) For Future Telehealth and Health IT Careers in the Rural Upper Midwest (Sub-awardee of Avera Health grant).
Linking Pregnancy Risk Assessment Monitoring Systems (PRAMS) and Clinical Outcomes Data (Sub-awardee of Department of Health grant).
Cybersecurity Awareness Education (Funded request from Avera Health).
Enhancing Public Health Informatics Through Workforce Development in the Dakotas (Co-PI for ONC grant) Status: Not funded.
Persist@DSU: A Multi-Disciplinary Program Approach to Supporting STEM Scholars (PI for NSF grant) Status: Not funded.
Promoting Successful Health Information Student Engagement in Online Higher Education (Co-PI for NSF grant) Status: Not funded.
Dissertation
Creating a Maturity Model for Business Intelligence in Healthcare.
Publication in Peer-reviewed Journals
Brooks, P., El-Gayar, O., and Sarnikar, S. (2015). A framework for developing a domain-specific business intelligence maturity model: Application to healthcare. International Journal of Information Management, 35 (3), 337-345.
Brooks, P. and Sonnenschein, C. (2010). E-Prescribing: Where health information and patient care intersect. Journal of Health Information Management, 24 (2), 53-59.
Publication and Presentation at Conference
Brooks, P., El-Gayar, O., and Sarnikar, S. (2013). Towards a business intelligence maturity model for healthcare. Accepted for presentation at the 46th Hawaii International Conference on Systems Sciences, Grand Wailea, Hawaii.
Brooks, P. (2010). Standards and interoperability in healthcare information systems: Current status, problems, and research issues. Paper presented at the 5th Midwest Association for Information Systems, Moorhead, MN.
Presentation Only
Brooks, P. (2015). Systematic Review of EHR Best Practices Within a Sociotechnical Framework. Presentation at Research Day, Dakota State University, Madison, SD.
Brooks, P., El-Gayar, O., and Sarnikar, S. (2011). A patient-centered information system design approach to PHRs. Presentation at the 6th Midwest Association for Information Systems, Moorhead, MN.