Patti Brooks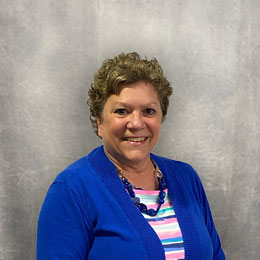 Patti Brooks
Assistant Professor/ Director of the Center for Advancement of Health IT (CAHIT)
Department
College of Business and Information Systems
Education
DSc, Information Systems, Dakota State University
MS, Information Systems, Dakota State University
MBA, University of South Dakota
BS, Health Information Administration, Dakota State University
AS, Health Information Technology, Dakota State University
Graduate Certificate in Business Analytics, Dakota State University
Biography
Patti is an Assistant Professor in the Health Informatics and Information Management programs. She primarily teaches courses in health informatics, health information systems, health statistics and healthcare data analytics, healthcare research, and healthcare quality management.
Patti's primary research interests include data quality and information governance, population health including social determinants of health, digital health, and the medical internet of things (IoT). Her educational background includes health informatics, health information management, information systems, and data analytics.
Patti's industry experience includes over 40 years of working in healthcare including; information systems leadership, health information, clinical intelligence, and healthcare management. She is a member of HIMSS and AHIMA at both the national and state levels.
Contact
Office Location: East Hall
Phone: 605-256-5165
Email