Edward Dennis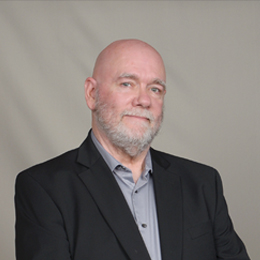 Edward Dennis
Assistant Professor
Department
The Beacom College of Computer and Cyber Sciences
Education
D.Sc., Enterprise Information Systems - Colorado Technical University
M.S., Systems Engineering - Colorado Technical University
M.S., Information Assurance and Computer Security - Dakota State University
B.A., Management - University of Sioux Falls
A.A.S., Southeast Technical Institute
Contact
Office Location: Online
Phone: (605) 256-5838
Email
Website
Assistant Professor teaching Networking, Windows 2019 Server, and Cyber Security curriculum online. Research in the areas of Cyber Security, Enterprise Architecture, and Computer Networking.
Intro to Networking CSC-285
Networking 2 CSC-385
Intro to Security CSC-145
Windows Administration CSC430
Security issues with the Internet of Things (IoT) – Implementing storage of sensitive IoT data in a High Security Cloud Environment. Moving data from the IoT sensors to the cloud, ensuring Integrity and non-repudiation of data and its source.
Research in Model Based system Engineering (MBSE) – Using System Modeling language (SysML) for systems engineers to perform the same lifecycle activities described in the INCOSE Systems Engineering Handbook. MBSE is used for system design and problem solving for Information System Architectures.
Research in Air-Gapping networked systems – In Industrial control Systems (ICS) and supervisory control and Data Acquisition systems it has been a long-time practice of isolating these systems from other networks and the Internet. Considering systems both on the federal and Business environment continue to be compromised, can Air gapped concepts be used within government and business to protect organizational data? Considering that systems in the ICS and SCADA environments cannot be updated due to their isolation are their recent technological advances that can keep isolated networks updated?
Research on Zero trust Networks - Everyone that connects their network to the internet is under constant attack, and it is doubtful that this will change in our lifetime.  Zero Trust is a much-used buzz-word today. Organizations would like to air gap themselves from the Internet or to set up Zero Trust on their organizations network.  Isolating your network using some air-gapping and Zero Trust methodologies to accomplish that end.
Doctoral Dissertation: Project Success Factors when implementing and Maintaining Information Technologies.  ProQuest March 5, 2015
Presented at the Nebraska IT Symposium 5/19/2022, Nebraska IT Symposium, on the subject of Zero trust and Air-gapping Networks
Presented at Siouxland IT Symposium 11/3/2016, Nebraska IT symposium 5/16/2017, and SGT Technology Day, Houston Texas 10/30/2017, on the subject "Security and the Internet of Things"
Presented at Siouxland IT Symposium:  Cloud Security Checklist 11/2/2017
Presented at Siouxland IT Symposium: Systems and Software Secure Development Lifecycle 11/1/2015
Presented at Siouxland IT Symposium: Vulnerability Management 11/6/2014
Assisted in writing White Papers published by Department of Transportation on subject of Cybersecurity, Compliance, Incident Response, and EVCS security.