Peter Hoesing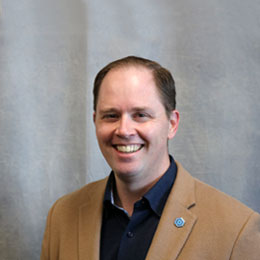 Peter Hoesing
Associate Vice President for Research & Economic Development
Education
Ph.D., Musicology - Florida State University, 2011
M.M., Musicology - Florida State University, 2006
B.A., Music and African Studies - Luther College, 2003
Contact
Office Location: Madison Cyber Labs
Phone: (605) 256-5100
Email

2021 - Spotlight Documentary Film Awards, Silver Award for "Birth of an Ancestor"
2019 John Robinson Award, Society for Research Administrators International
2016 Exemplary Teacher Award, General Board of Higher Education and Ministry, United Methodist Church
2021 - Certified Research Administrator, Research Administrators Certification Council
2022 - co-PI, "Speaking of Health" visiting author series, SD Humanities Council Grant
2021 - PI, "Shaping Medical Humanities in South Dakota," SD Humanities Council Special Summer Grant
2015-16 UNCF Henry C. McBay Research Fellowship
PI, South Carolina Arts Commission Folk and Traditional Arts Grant
2015 Claflin University Global Leadership Program Grant, Uganda
2015 PI, Claflin University Research Infrastructure Seed Grant
2014 Claflin University Center for Excellence in Teaching summer grant PI, Claflin University Research Infrastructure Seed Grant
2008-2010 Research and Travel Grants, Smith Educational Trust, Uganda
2007 Krebs Foundation Summer Research Grant for Intermediate Luganda
Book
Kusamira Music in Uganda: Spirit Mediumship and Ritual Healing, University of Illinois Press, 2021.
Ethnographic Documentary Film
"Birth of an Ancestor: Songs of Death and Social Responsibility in Eastern Uganda," a documentary film [video/DVD]. Alexandria, VA: ProQuest/Alexander Street Press, 2020. Trailer: http://bit.ly/AncestorFilm
Refereed articles
Franz, Levi, Jeremy Kurdna, Peter Hoesing, and Mark Garry, "Perioperative Anesthetics and Adjuvant Anxiolytics for Cataract Surgery Patients." Aesculapius, July 20, 2021.