Andrew Kramer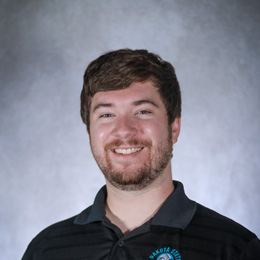 Andrew Kramer
Assistant Professor
Department
The Beacom College of Computer & Cyber Sciences
Education
Ph.D. Computer Science, Dakota State University (Doctoral Candidate)
M.S., Dakota State University
B.S., Dakota State University
A.A., College of Redwoods
Biography
Andrew Kramer is an assistant professor in The Beacom College of Computer Cyber Sciences. He teaches undergraduate and graduate courses focused on low-level offensive security concepts, including reverse engineering, vulnerability hunting, and binary exploitation. Andrew is passionate about fostering student success through hands-on projects and applied learning in these subject areas. 
Andrew is currently earning his Doctor of Philosophy in Computer Science through Dakota State University. He completed a master's in Applied Computer Science and a bachelor's in Cyber Operations through Dakota State University. 
Contact
Office Location: East Hall
Phone: (605) 256-5838
Email
Website
Software reverse engineering

Binary exploitation

C programming

Assembly programming
Capture the flag (CTF)

Software reverse engineering

Vulnerability research

Exploit development
OpenSOC Winner at DEF CON 28 – 2020

Wild West Hacking Fest CTF Winner / Black Badge Holder – 2019

Ernest Teagarden Award for Excellence in Teaching – 2022
Amateur Radio General Class
Co-PI, DSU Scholarship for Service grant (NSF)
M. Ham, A. Kramer. (2023, September 27). Preventing Ransomware and Malware Starts with Good Cyber Hygiene. Infosecurity Magazine.

M.Ham, A.Kramer. "Hardware Reverse Engineering Platform: An Open-source Educational Tool." Computing Education + Information Systems Applied Research (ISCAP) 2023.
OWASP, Exploiting Deserialization Vulnerabilities in PHP Applications