Wendy Simmermon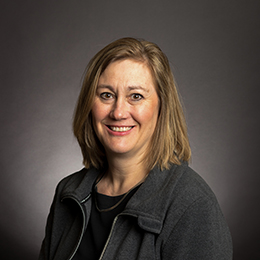 Wendy Simmermon
Lecturer
Department
College of Business and Information Systems
Education
Ed.D., University of South Dakota
M.B.A., University of Sioux Falls
B.S., Northern State University
Biography
Wendy Simmermon is an instructor in the DSU BIS department focusing on Principles of Accounting I and II, business, management, and QuickBooks Online.
She is a Certified QuickBooks Online User (QBOU) and a QuickBooks Online Accountant.
Her professional organizations and designations include: Phi Theta Kappa Leadership Development Series Certified Instructor; Toast Master's International, – Competent Communicator and Competent Leader; Junior Achievement – Volunteer and local board organizer.
Contact
Office Location: East Hall
Phone: (605) 256-5165
Email
Website
Dissertation: A Study of a Two-Year College and How it Fosters Lifelong Learning and Empowerment; University of South Dakota, December 2009.
Kilian Community College Institutional Assessment Plan at the NCA-HLC, October 2015.
Classroom Improvement Practices: Peer Evaluations: Teachers of Accounting at Two-Year Colleges (TACTYC), May 2010.
The Financial Side of Daycare Business: Family Childcare Provides of South Dakota (FCCPSD), April 2018.