Austin Slaughter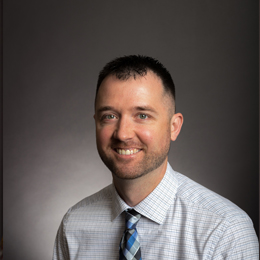 Austin Slaughter
Director of Veteran Affairs / Title IX Coordinator
Department
Office of Veteran Affairs
Biography
Hometown: Madison, SD
College: Dakota State University '09 Alumni
Major: Computer Graphic Design
Why did you choose DSU?
At the time I was looking at what college best fit me, DSU was just getting ready to make the transition to where every student on campus would receive a tablet computer with the cost of education. Other schools I had looked at were not anywhere close on the technology side that DSU was going to offer. I also wanted to run track in college, and through DSU I was going to be able to do so. The small classes and campus really fit well with me. I also wanted a school where I was going to be able to change majors if needed and not have to transfer to another university. DSU offered both majors I was interested in; Exercise Science & Computer Graphic Design. 
Favorite DSU experience?
My favorite DSU experience was the fact that my best friend that I met in college and I actually met for the first time at a DSU registration day and later ended up being roommates for the last 3 years of school. 
Five Interesting Things About Me:
My wife's name is Leslie, stepson Treyton, and a daughter Emma. 
I have been deployed to Afghanistan in support of Operation Enduring Freedom.
I have been a member of the SD Army National Guard for 10 years.
I am a 2 time High School State Champion in the 4x200m Relay.
I enjoy traveling (overseas trips: 3 personal, 2 military)
Contact
Office Location: Heston Hall
Phone: (605) 681-8276
Email