Mark Spanier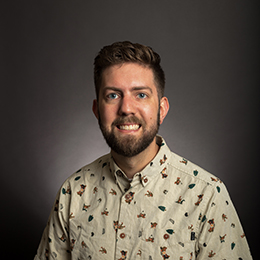 Mark Spanier
Associate Professor
Department
The Beacom College of Computer and Cyber Sciences
Education
Ph.D., Mathematics - North Dakota State University, 2015
B.S., Mathematics - North Dakota State University, 2010
Biography
Dr. Spanier's area of mathematical research investigates problems in approximation and optimization theory with applications to analytic number theory and signal processing.
Contact
Office Location: East Hall
Phone: (605) 256-5838
Email
Website
Discrete Math, Cryptography, Machine Learning/Artificial Intelligence, Foundations of Computation
Blend inquiry-based approaches with technology.
Broadly speaking, I am fascinated by all things related to minimization, optimization, and approximation. My area of research investigates these problems with applications to cryptography, artificial intelligence/machine learning, number theory, and signal processing.
Co-Director of the Artificial Intelligence (AI) Lab.
Faculty Co-Advisor of AI Sweden + DSU Industrial Emersion Exchange Program
PI -- Educational Pathway Institution (EPI) $125,000