Deb Tech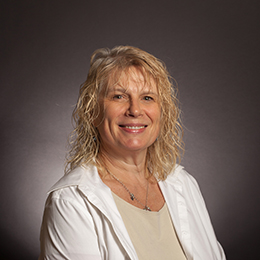 Deb Tech
Associate Professor
Department
College of Business and Information Systems
Education
Ph.D., Northcentral University
M.B.A., University of Nebraska-Lincoln
B.A., Concordia Teachers College
Biography
Dr. Tech is an Associate Professor of Marketing and Internship Coordinator for the College of Business and Information Systems and the Beacom College of Computing. She has been with DSU since 1999. Her formal training includes an undergraduate degree in Secondary Education in Math and Spanish, an MBA in International Business, and a PhD in e-commerce.
Dr. Tech's teaching philosophy is focused on providing each student with the life-long tools necessary to succeed in the technologically changing business world. The use and evaluation of new technologies are incorporated in her classes, emphasizing hands-on application when possible.
Her classroom environment fosters open dialogue, exploration of new ideas, mutual respect, and expansion of concepts to the marketing field. Dr. Tech's easy, open rapport with students, while maintaining a rigorous learning environment, has led to her receiving the Teagarden Award for Excellence in Teaching in 2015. She was also nominated for the ACBSP teaching award in 2018.
Dr. Tech's research interests are in the areas of Disruptive Technologies and their impacts on business and marketing. (i.e.: Artificial Intelligence, Blockchain technology, Internet of Things, and Virtual/Augmented Reality)
Contact
Office Location: East Hall
Phone: (605) 256-5165
Email
Website