Julie Wulf Plimpton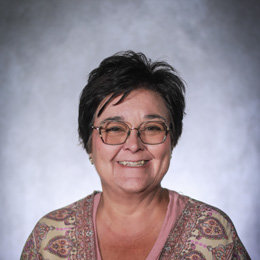 Julie Wulf Plimpton
Assistant Professor
Department
College of Business and Information Systems
Education
Masters of Science in Health Informatics, Dakota State University, Madison, South Dakota 2014
BS in Health Information Management, Dakota State University, Madison SD 1991
AS in Health Information Management, Dakota State University, Madison SD 1989
Biography
Julie is a registered health information administrator (RHIA), as well as a certified professional in healthcare informatics (CHPI).  She has served on the South Dakota Health Information Management (SDHIMA) Board of Directors and has been the President of SDHIMA.  Julie also has served on the education committee for the South Dakota Healthcare Information and Management System Society (SDHIMSS).
Julie teaches in the undergraduate and graduate programs in health information management and health informatics programs at Dakota State University. Her classes include; Introduction to Health Information Management, Legal Aspects of Health Information I & II, Introduction to Healthcare Information Systems, Practical Coding Applications, Clinical Documentation Integrity, and several other graduate-level courses.
Julie is also the Supervise Professional Practice Coordinator.  In this role, she works with students to organize their unpaid internships in healthcare facilities.
Previous to coming to DSU, Julie has 30+ years of healthcare experience in health information management.  She has experience as a clinic manager, project manager for an electronic health record software company, a consultant in HIM for a long-term care organization, and a director of HIM in an acute care hospital. 
Contact
Office Location: East Hall
Phone: 605-256-5165
Email