June 24, 2019
When Andrew Roland began attending Texas Christian University (TCU) they didn't have an esports group, let alone an esports athletic program, so he changed that. Now he's bringing that same enthusiasm to DSU's brand new esports program as head coach.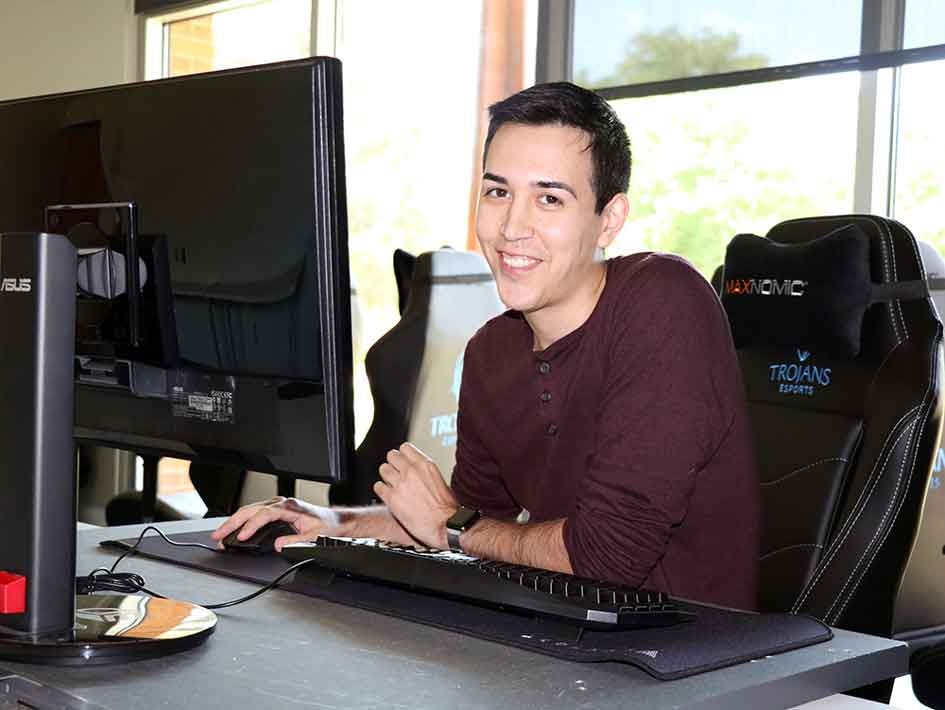 Roland, who always enjoyed playing video games, found fellow TCU students interested in gaming to support the idea, which was then chartered by faculty. This allowed him to build the organization from scratch. The organization began in 2017 with about 50 members and now has close to 300.
"I ran the organization for two years," Roland said. "During that time, I was a player on a starting varsity roster, a coach, a manager, a director, and conference coordinator with one of our competitive leagues."
In creating the organization, he pushed to label the TCU esports group as competitive rather than social. The rise in esports and professional teams competing on national and international levels led Roland to see the potential for scholarships for future esports students and possible careers further down the line.
Games were chosen by demand of the players at TCU, something he expects to influence games at Dakota State as well. If a student excels in a game not on the roster, Roland will work to build a team for that game. "I'd like the DSU team to be diverse and fill rosters in as many games as possible," he added.
Roland is hoping to create some competition with other schools in the state that have esports programs, like Dakota Wesleyan University and the South Dakota School of Mines, through tournaments or scrimmages.
This summer Roland will search for competitive conferences, set schedules, and continue to recruit for the program. He hopes to bring talented gamers to Dakota State with scholarship opportunities. His goal is to start out with about 25 students on some form of scholarship and continue to grow from there.
An established organization that includes a facility for esports athletes will be a benefit when recruiting students, by offering an additional layer of legitimacy to this new sport, Roland shared.
"The things we're doing here, there's not a template for it," he said. "It's exciting to be at the inception of something."
Dakota State Athletic Director, Jeff Dittman, believes an esports program could cause recruitment numbers to increase at DSU. "We want to offer a first-class esports program that will bring students to DSU to compete at the highest level," he said.
While esports is relatively new to collegiate sports, Dittman felt it would fit seamlessly with Dakota State's mission of technology.
"We already have a reputation as one of the greatest technology schools in the country; the addition of esports just makes sense for our school and our mission," Dittman said.