Erica Merchant featured in First bank & trust gallery
October 17, 2019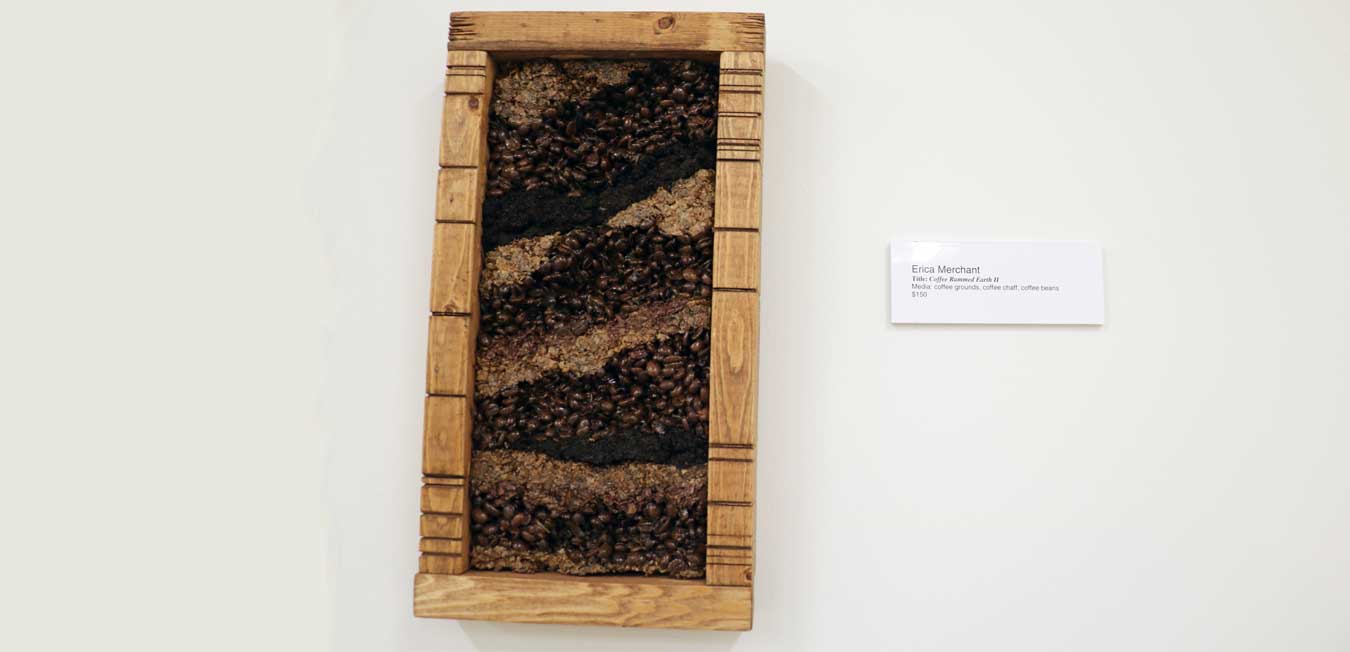 Erica Merchant's exhibition "Con•Textures" is on display in the First Bank & Trust Art Gallery through Monday, Oct. 21.
Merchant, based in Rapid City, considers herself a pluralist, meaning she doesn't see herself as a sculptor or a painter or any one thing, but she sees herself as everything all at once, explained Alan Montgomery, director of the First Bank & Trust Art Gallery.
The exhibition features 24 mixed media works, with Merchant utilizing a variety of materials from coffee beans to burned wood and rescued lumber.
In her artist's statement, Merchant shares that her inspiration is rooted in geological history, noting that much of what remains geologically in the world is by accident.
"I find the action of accidental preservation of certain objects to be one of the most beautiful and simultaneously the most saddening experiences," Merchant wrote. "My work employs tension, compression, and metamorphic processes."
Montgomery and Joe Staudenbaur, associate professor of digital arts and design, filmed an interview with Merchant about her artwork that plays on a loop in the gallery with her display.
The film allows viewers into artist's studios where the work is done. "The viewing public gets to look at what happens in the creative process," Montgomery said.
Merchant will be at the First Bank & Trust Art Gallery for a reception and talk with the artist on Monday, Oct. 21 from 5 to 7 p.m. Food and drink will be available to attendees and the event is open to the public.