VanderWilt sees how questions can 'change the world'
November 4, 2019
Alexis VanderWilt has never been shy about asking questions. 
The DSU senior has been asking research questions ever since she came to Dakota State University from her hometown of Mitchell, S.D. The answers to some of those questions earned her the opportunity to attend the 7th Heidelberg Laureate Forum this September in Germany. 
VanderWilt was one of 200 young researchers from around the world chosen to spend a week with 23 laureates, talking about math, science, and life. These scientists have all won prestigious awards from the Association for Computing Machinery  and the International Mathematical Union.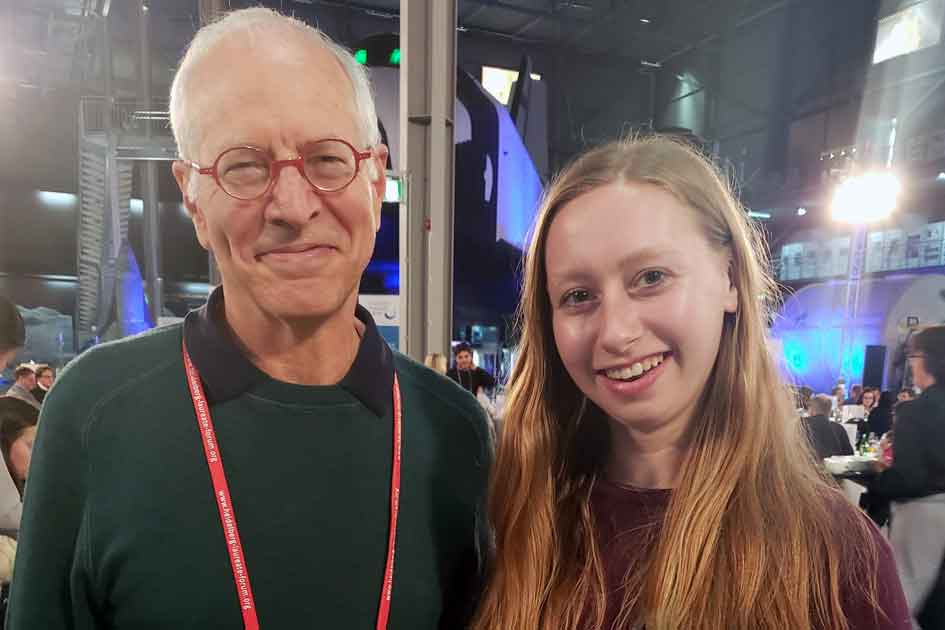 The laureates presented about their cutting-edge research with projects such as using a smart phone app to assess medical conditions such as jaundice or osteoporosis. VanderWilt was surprised that they would often end with a slide of additional questions, about their research or life in general.
"The laureates would share all of the questions they have about the world and tell us to pursue them because they don't have time, but they want answers," VanderWilt said. 
 "There is nothing more empowering than a role model telling you that you can do better than they did, that you have the potential to make an impact in the field and maybe even the world," she said. 
The field of computer science has great potential on its own, "but you can take it farther when you pair it with other fields," VanderWilt said. For example, "when computer science meets math you get machine learning. When computer science meets health care you get apps that can diagnose osteoporosis. When computer science meets law, you get search engines for documents." 
VanderWilt is combining two of those fields -- computer science and math – with a double major. After graduation in May 2020, she will study computer science in graduate school at DSU, with the career goal of becoming a professor. 
Two days after the Heidelberg conference she attended the Grace Hopper conference in Florida. This is the world's largest gathering of women technologists. 
Going from a 200-person conference to one with 25,000 was very different, but still made an impact, VanderWilt said. 
The Career Fair at Grace Hopper included big tech companies like Google, Facebook, and Microsoft, but there were also airlines, cruise companies, and 3M, "the sticky note company," she said. This proved that "companies you would never think of need computer science too. Everyone does because technology is everywhere." 
Her most important take-away from these conferences: always ask questions. They may seem like insignificant questions, but they should still be pursued to see what it can lead to, and it might change the world, she stated. 
"Just asking questions is the most powerful thing you can do."