DSU hosting Global Game Jam site
January 27, 2020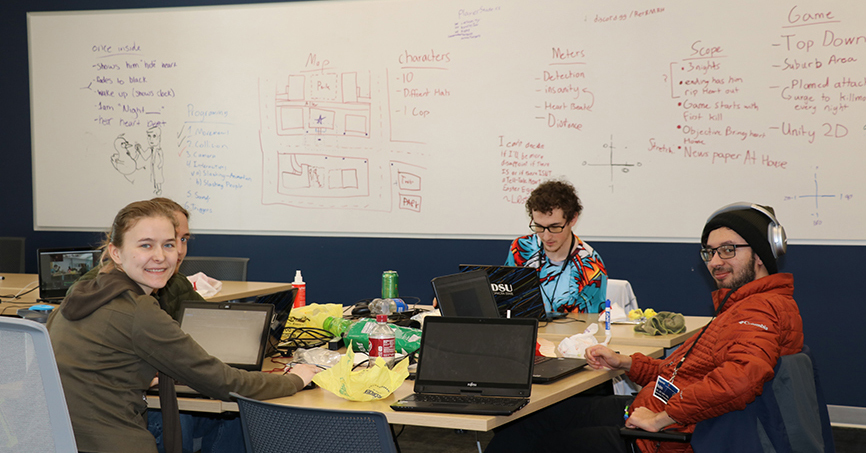 Last year the Dakota State University site for Global Game Jam (GGJ) contributed seven games to the 9,010 games created during the 48-hour event. 
The 11th annual GGJ will take place in the Beacom Institute of Technology from Friday, January 31 at 5 p.m. to Sunday, February 2 at 8 p.m. 
Participants of GGJ create complete games based on a yearly theme.  Dakota State University has been a host site since the first GGJ in 2009. 
"For game design students it's a weekend devoted to their discipline and a chance to observe and interact with other game developers from around the world," said Dr. Steve Graham, associate professor of computer game design in The Beacom College of Computer and Cyber Sciences. 
The event is open to all DSU students and alumni and the public 18 and older. All experience and skill levels are welcome. Attendees without game design experience can contribute their own skills, like developing a narrative, creating artwork, coding and more to the development of video, board, and card games. 
The theme for this year's jam will be announced after a keynote video is watched by participants to kick off the weekend.   
All of the games created over the weekend will be available at
globalgamejam.org
for downloads and play. To view and play the games created at the Dakota State University site location search for Dakota State University beginning the week of February 3.