Theatre club awarded for 'Frankenstein' production
February 18, 2020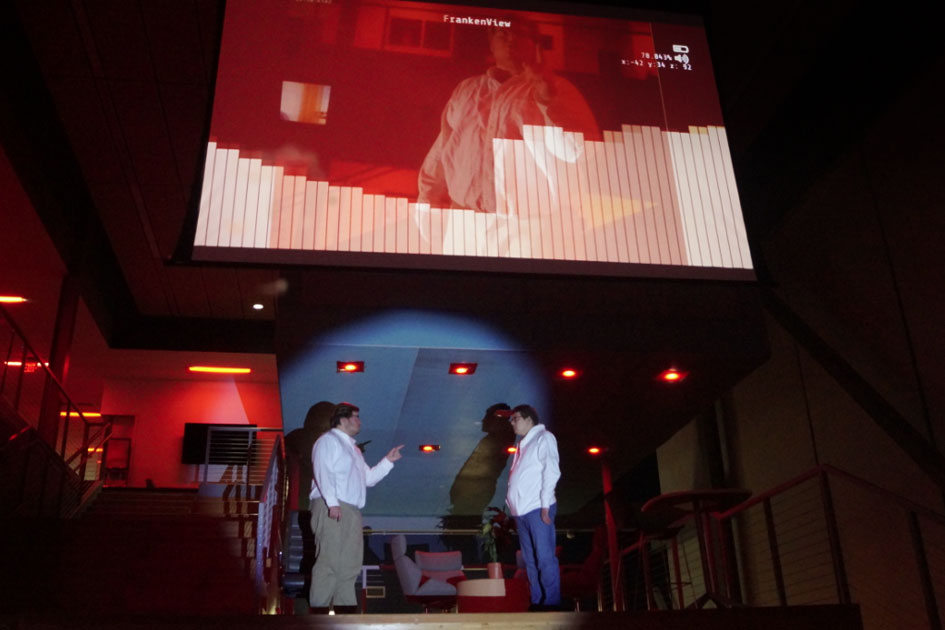 Dakota State's Theatre Club was recognized for the use of new technologies in "Frankenstein: A Modern Adaptation" at the Region 5 Kennedy Center American College Theater Festival in January of 2020. 
In February of 2019, DSU Theatre performed a modern day take on the classic "Frankenstein" set in The Beacom Institute of Technology. 
The production focused on technological creation instead of biological creation. DSU Theatre Director at the time, Emily Firman Pieper, believed that looking at "Frankenstein" through a modern lens brings the question of ethics into fields like cyber and artificial intelligence. 
The club collaborated with students throughout campus to infuse "Frankenstein" with technology through costume design and sound and lighting effects. 
John Townsend coded a device called Frankenview. Townsend graduated in May 2019 with a degree in computer science and mathematics. 
"Frankenview analyzed the actor's voice amplitude and sent a distorted image to the screen that gave the audience a view of Frankenstein's disturbia," explained Sandy Champion, director of music programs at DSU. 
The Kennedy Center American College Theater Festival includes schools from Iowa, Kansas, Minnesota, Missouri, Nebraska, North Dakota, and South Dakota.