Miss America comes to DSU
March 5, 2020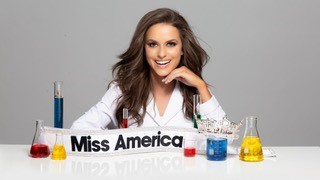 Miss America Camille Schrier will be visiting Dakota State University on March 13. 
Schrier will speak with students from Madison Middle School to inspire them to consider studying for a career in STEM – science, technology, engineering, and math. The Madison students will be on campus for the event; other schools across the state will have the opportunity to watch the presentation live. 
"Miss America is someone that needs to educate, be able to communicate with everyone, and that's what I do as a woman of science. And we need to show that Miss America can be a scientist and that a scientist can be Miss America," said Schrier, a doctoral pharmacy student at Virginia Commonwealth University.  During the Miss America competition talent component, she conducted the organization's first-ever science experiment. 
Schrier will travel more than 300 days this year, sharing her message and advocating for change through her social impact initiative on opioid abuse. 
Also on March 13, DSU science faculty will present a variety of science demonstrations for the Madison Middle School students at 9 a.m. in the Habeger Science Center. Students across the state will be able to watch this live as well.
In addition, Schrier will be at the Madison Dairy Queen from noon to 1 p.m., to have lunch, greet customers, and sign autographs.