April 26, 2020
After taking a Criminal Justice class, Mary Simmons knew cybersecurity for law enforcement is the career path she's meant to be on.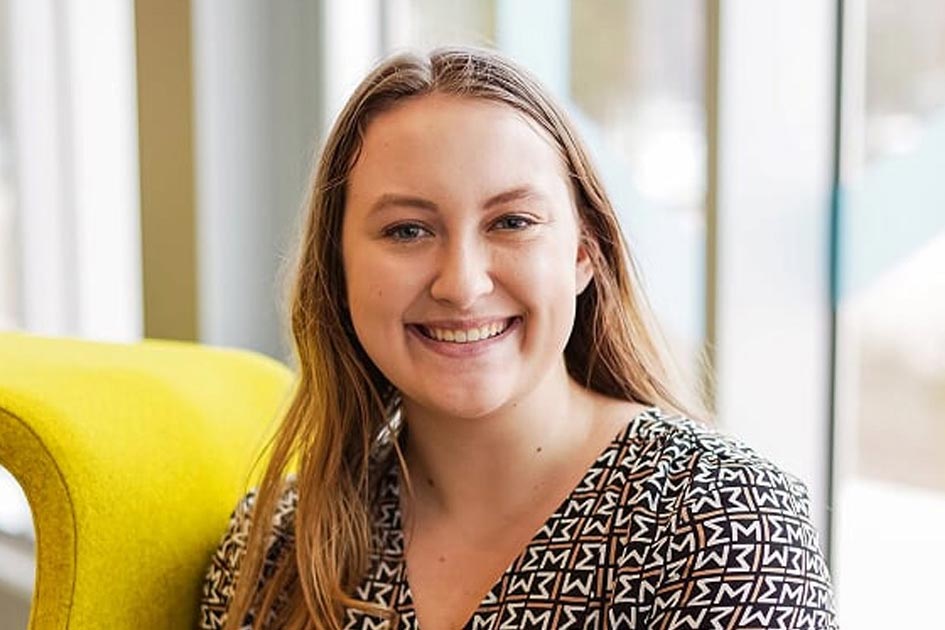 "I enjoy the cyber side of law enforcement. It's challenging and causes you to think critically."
So when Simmons started looking at colleges, DSU had just the program she was looking for.
"When I chose to study cyber, I started researching different cyber schools. Dakota State came up as one of the top in the nation. The programs here are innovative and cutting-edge."
Simmons, originally from West Des Moines, Iowa, is studying Cyber Operations and is currently in her sophomore year.
"I love the size of DSU and the fact that there's always stuff going on around campus and the City of Madison is great as well."
Another factor that sealed the deal? The enthusiastic and knowledgeable faculty members.
"I met some of the professors while on the campus tour. You can see just how passionate they are about computer science and cyber security and how much they support their students."
In addition to the dedicated professors, Simmons enjoys the opportunities DSU has available to students.
"I attended Rocket Girls camp in the summer of 2019. Rocket Girls helped me land an internship with one of the attending professionals and gave me the chance to network with many experts in the field. I still keep in contact with them today."
The internship Simmons landed was with Hetherington Group, an organization that leads cyber investigations out of New Jersey.
"I worked remotely as an intern while studying at DSU. It's been a unique experience and will definitely benefit me in my future career as an analyst."
Simmons also works for CybHER – an organization that empowers, motivates, and educates young women in cyber security – on campus as an outreach coordinator.
"I want to make the most out of my college experience. DSU allows me to do that with all the events and opportunities they offer."
When she's not working, you can find Simmons enjoying the beautiful DSU campus, attending events with friends, or creating music on her guitar and ukulele.