June 26, 2020
The volume of information now available in the world can be a challenge to deal with, yet it is critically important to life.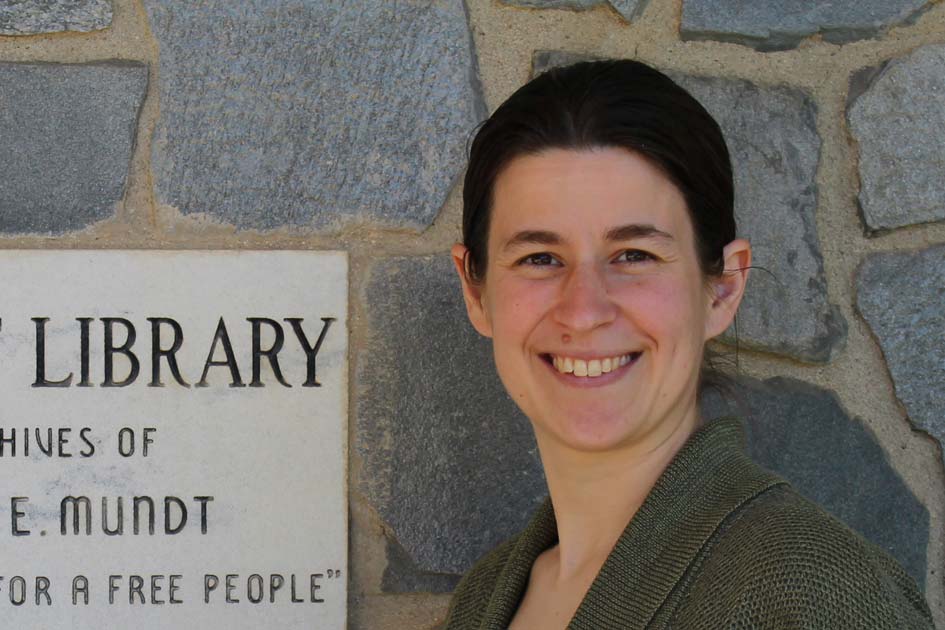 "We want to make the best decisions in our life, and that is why evaluating and determining good resources to use is so critical," said Reference and Instruction Librarian Mary Francis.
Luckily, she and the staff at the Karl Mundt Library are there to help students, faculty, and staff make informed decisions.
Through the "reference" portion of her job, Francis answers questions for students, faculty, and staff on a range of information needs they have, such as writing papers or doing research. The "instruction" part includes teaching library topics to classes or other groups, things such as how to use a database, and in-depth needs such as doing a full literature review.
One of the most important points she teaches is this: "You have to evaluate what a source says, who says it, and the context, along with how it's published and why."
There are a variety of information sources, from peer-reviewed journals, to pre-print articles, to predatory or vanity publications. Peer-reviewed is accepted as the best way to ensure the quality of research that's published and available, she said.
When people see or look for information, it's important to do research and fact-checking, Francis stated. "This requires more work than just reading the headline or retweeting something you saw." It can also be time-consuming and takes some practice, but she strives to keep the process fun. In 2018, she published a book titled, "The Fun of Motivation," to help adult learners move past the edge or a threshold that many experience, that stage when learning becomes uncomfortable because the material is difficult or beyond their understanding. She is currently developing new teaching methods to use in classes this fall, ways provide effective instruction along with social distancing.
"You have to evaluate what a source says, who says it, and the context, along with how it's published and why." - Mary Francis
Fortunately, technology helps keep information – and library staff and resources -- available to students whether they are socially distanced on campus, or online. Even though the library was closed for part of spring semester and the summer of 2020, "we've still been available to answer questions, by email or IM chat, and have e-articles and interlibrary loan available." Another popular resource has been LinkedIn Learning, website offering video courses taught by industry experts on a variety of topics.
"This access is important for students at a distance at any time," said Francis.