June 1, 2020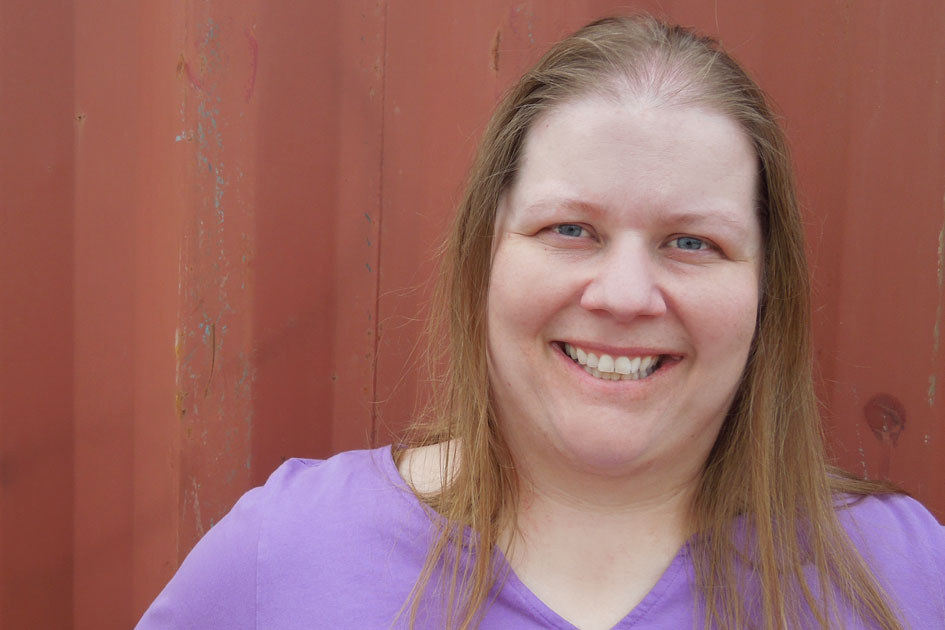 Molly Kuxhaus wants to the be the reason children go from hating school to looking forward to it.
"I want to make learning fun," said Kuxhaus, a 2019 education graduate, who is currently entertaining two job offers for elementary positions. She hopes to introduce students to new ideas, and relate those lessons to everyday lives, and see the progress they make from the beginning of the year to the end. "I don't want to miss a single triumph."
Dakota State's College of Education online degree made it possible for to reach these goals.
Kuxhaus hadn't planned to be a teacher. She graduated from USD in 2005 with an English degree, intending to become an author. She did some freelance and book writing, but when she fell into a job as a paraprofessional she got hooked on teaching.
She went back to school and took some courses online at USD, and some from DSU. "When I realized USD didn't have what I wanted, I looked closer at DSU. After talking to Dean [Crystal] Pauli, I knew DSU was where I wanted to be."
Kuxhaus is from Martin, S.D., 300 miles away from Madison.
"Online learning was convenient because I could 'attend' class whenever it worked into my schedule, which allowed me to continue working as a paraprofessional."
There was no drop in the quality of instruction, she stated. "I could rewatch video lectures or even use closed captioning, something you wouldn't be able to do in a traditional classroom."
Kuxhaus was also able to build relationships. She connected with her peers through Flipgrid, a website that facilitates video discussions. She talked with professors using teleconferencing programs, or Google Docs. She also "attended" some of her classes on campus by using a telepresence robot.
"Even though we never got to meet in real life, thanks to technology and the efforts of the instructors, I feel like I had an opportunity to develop relationships with them." Kuxhaus said "The personalized experience I received at DSU was impressive. The faculty and staff are top rate when it comes to knowledge, technology, and helpfulness."
Because of these experiences, she would definitely recommend the online program to others. "I would do it all again. I really loved my experience with DSU."
 "DSU is amazing."
ELEMENTARY EDUCATION (BSE)
ELEMENTARY EDUCATION/SPECIAL EDUCATION (BSE)