August 13, 2020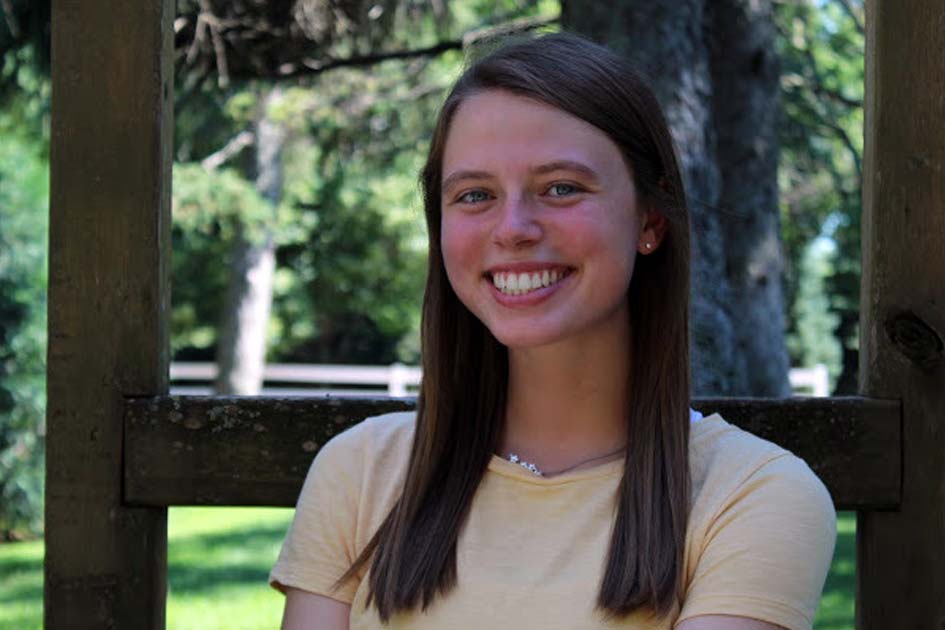 Growing up in a family of educators, Bridget Thill always dreamed of being a teacher. "Now that I am older, I want to be a teacher to help kids fall in love with learning and teach them how to be confident in their abilities," she said.
Thill is an elementary education major, with a reading and technology minor, and a kindergarten endorsement.
Thill, originally from Mitchell, S.D., was co-president of a club called Game Days in high school. "Every other Friday, for about an hour during our Student Responsibility Block, we invited groups, clubs, and sports teams from our school to come into the special education classroom for a time dedicated to playing a variety of games."
These sessions helped build relationships and create friendships between all types of students at Mitchell High School, she explained.
Upon graduation, Thill chose to attend DSU for the small community. She appreciates that professors take the time to know students on an individual basis and are always willing to help.
Professor Gabe Mydland has made a major impact on Thill. "He is always willing and happy to help with any type of problem or question," she said. "He also reaches out to his students to provide feedback on what he could do differently in the classroom to enhance our learning. Overall, he goes above and beyond in every way."
Thill expects to graduate in December 2022 and hopes to find a job teaching in South Dakota, eventually have her own kindergarten classroom and some day write her own children's book.
She is excited to start shaping the next generation of students. "We can help kids learn to be creative, kind, innovative, and learners for life."