August 18, 2020
Dakota State University has announced their first-ever True Trojan Award Program Hexagon Award winners.
These awards were created in 2019 to coincide with the university's new brand image featuring the hexagon, as a way for the university to acknowledge employees who exhibit true Trojan Pride. These individuals are recognized for their hard work, dedication, and commitment to the mission of DSU, and are united under the university's driving goals and principals. Employees chosen for these honors are those who consistently go above and beyond, solve problems, and improve work situations; they consistently demonstrate knowledge of DSU practices, resources, and skills.
President José-Marie Griffiths congratulated all those nominated for the awards, saying, "To be nominated gives true validation to the work that you do, the attitude that you bring to that work, and therefore the impact that you have on those people that you are working with."
Awardees were chosen by a committee consisting of two Civil Services Association (CSA) employees, two Non-Faculty Exempt (NFE) employees, and two faculty members. This year's committee members included Darla Anderson, Eric Holm, Daniel Klumper, Annette Miller, Sarah Olson, and Rob Seaback. The announcements were made at the 2020 Welcome and University Address on August 12.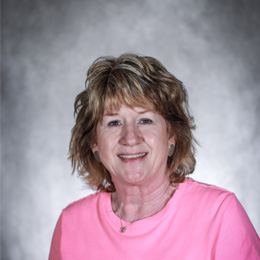 2020 CSA Outstanding Contributor -- Shelly Rawstern, Assessment Coordinator with the College of Education. Nomination letters noted her institutional knowledge, professionalism and attitude, and flexibility. One nomination letter read: "The College of Education would not be what it is without Shelly's skills and hard work."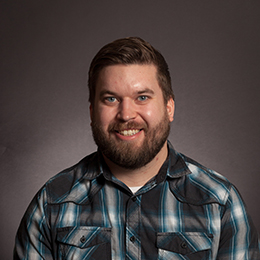 2020 NFE Outstanding Contributor -- Tyler Steele, Manager of Multimedia Services, with Information Technology Services. Nomination letters comment on Steele's knowledge and patience. He "never makes anyone feel as if they were an imposition or a bother." Comments also noted that visitors are always impressed with Steele's assistance, which promotes a very positive image for DSU."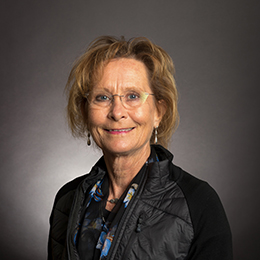 2020 Faculty Outstanding Contributor -- Dr. Cherie Noteboom. Students nominated individuals for this category. One nomination letter read: "In the classroom, [Noteboom] does an exceptional job teaching course content, providing timely feedback, and making [herself] available for phone and video conferences. Beyond the classroom, [Noteboom teaches] life lessons such as how to use failure as an opportunity to grow." Another stated: "I was impressed by this person's commitment to their students and to Dakota State University as a whole. They are still committed to their students even after graduation."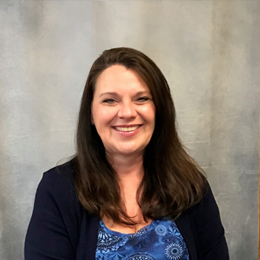 2020 Staff Outstanding Contributor -- Penny Johnson, Professional Advising Coach with Title III Student Retention. Students nominated individuals for this category. Nominations for Johnson stated: "Penny is extremely knowledgeable and her experience and passion for supporting students shows during every interaction with her." Also, "Penny has quickly made me feel as though DSU as a whole truly cares about my success by remembering even small details of our phone conversations during registration."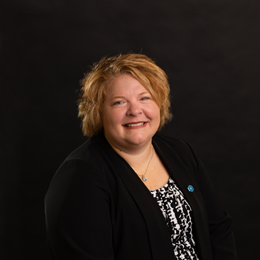 2020 Bringing Out the Best -- Angi Kappenman, Vice President for Human Resources. Kappenman was noted for her respectfulness, hard work, and caring. "She is DSU through and through. She is the definition of what a Trojan should be. I truly believe she works so hard for us every day, because she truly wants us all to be our best every day. You couldn't ask for a better leader in one of the hardest roles at a university," read a nomination letter.
Kappenman specifically noted another of the nominees --- Dr. Steve Graham, who died in May. "He is truly missed, in great part because he absolutely did bring out the best in those of us who had the pleasure of working with him," Kappenman said.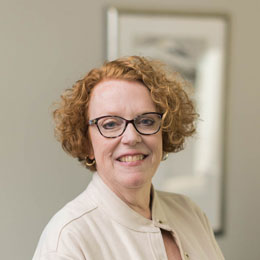 Team of the Year – Marketing and Communications: Director Kelli Koepsell and team members Jen Burris, Joelle Johnson, Sharon Johnson, Jena Martin, Shelly Nelson, Barb Stacey, Shannon Steffke, Brittni Shoup-Owens, Andrea Tanner, and Jane Utecht. Nominations stated that the team has "used information to build trust, to tear down unnecessary walls, to build some necessary boundaries, and ultimately, to better define [DSU] as an institution that stands apart from our peers." The department has "not been content to show us what it means to be True Trojans; they continue to help us practice our specific brand of excellence on a daily basis," the letter read, and concluded: "They exemplify for the rest of us what it means to be a team, and they know in so doing that they are inextricably a part—as we all are—of Team DSU."