DSU students collaborate on sound collage
December 17, 2020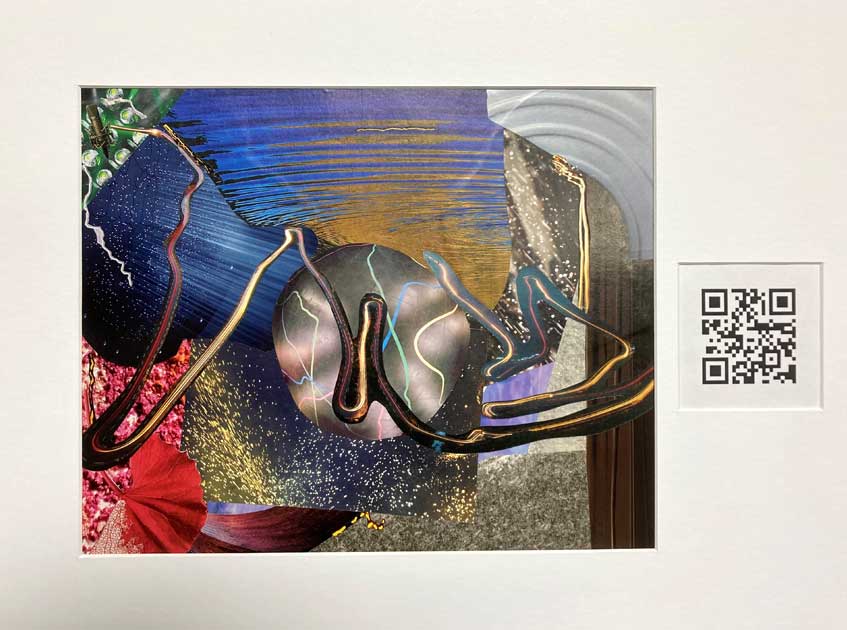 Digital Art and Design Art 121 students taking Honors 2-D design studied sound during their fall semester, ultimately creating visual images of sound. The Art 121 students collaborated with Sandra Champion's students in Intro to Sound Design, who created sound designs to accompany the images.
"Through the work of Hans Jenny, we explored evidence of sound vibrations effecting matter," said Angela Behrends, assistant professor of art.
Hans Jenny was a physician and natural scientist who coined the term "cymatics," the study of wave phenomena, especially sound, and their visible representations – or the visual effects of sound and vibration.
Jenny said, "Everything owes its existence solely and completely to sound." During the 1960s he filmed experiments placing a plate or diaphragm over a speaker and then sprinkling salt, sand, or lycopodium powder on the surface, Behrends shared. Sound vibrations caused varied geometric patterns to form in the powder, depending on the tone that was played through the speaker.
The students were exposed to the work of Nigel Stanford and Bobby McFerrin, focusing on how sound experience and creation can impact people.
Behrends' class produced a group of magazine paper collage images based on aspects of sound and then gave them to Champion's sound design students to create sound compositions based on their experience of the visual elements.
Sound design students worked in a computer program, Digital Audio Workspace (DAW), to create sound and ambiance for the artwork. This was the first time many of the students were introduced to artistically in-depth use of sound.
"Students opened their ears to other potential uses of sound," Champion said.
The class reviewed each collage together discussing the visual elements. Some of their discussion points included hearing different images like bright colors, nature, and space.
The students voted to have Champion assign an image to each student. "I assigned each image based on which one would be most in line with their sound voice," she said.
After the sound compositions were created, Tom Jones, professor of art, created QR codes that are placed next to the images so people can listen to the soundscapes as they view the projects.
They are currently on display at Sundog Coffee until January 6. They will then move to a permanent home in Heston Hall.