TriBeta chapter coming to DSU
March 2, 2021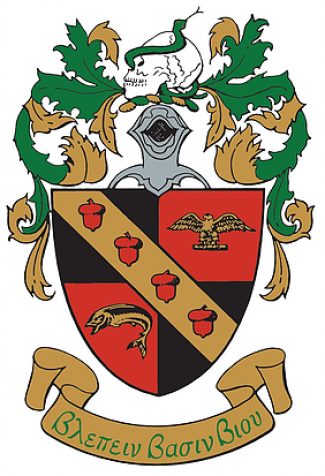 Honors biology club to offer research opportunities to students
Dakota State science students have new opportunities through an honor society Beta Beta Beta (TriBeta). TriBeta is for students, particularly undergraduate students, who are dedicated to improving their understanding and appreciation of biological study.
Dr. Andrew Sathoff, assistant professor of biology, inspired by his own experience as a member in college, began working on obtaining a charter about a year ago.
"Having a forum to interact with your scientifically inclined peers is a uniquely collegiate experience," Sathoff said. "Also, we have some outstanding science students at DSU, and they deserve recognition of their excellence."
Joining TriBeta shows that students' interest in science extends past the courses they have completed. Extracurricular scientific activities help emphasize a student's dedication to the discipline.
TriBeta membership is also a way to showcase professional development on résumés. "As a student, when applying to research internships and graduate schools, I was surprised at how often this credential was addressed during interviews," Sathoff said.
The program will offer students the opportunity to invite guest speakers to campus, apply for research grants, and obtain leadership experience through officer positions.
To be approved, TriBeta assesses the quality of each biology department applying for a chapter before the charter can be granted. DSU's biology program received superior ratings.
Sathoff also worked with students on a virtual site visit, a requirement of the application process. One student who assisted with this, Abigail Grabowska, a sophomore biology major from Leola, S.D., shared what the process was like.
"A small group of students and professors met with a representative from TriBeta in order to voice why a TriBeta program would be successful and is needed at DSU," Grabowska said. "Each student gave their personal opinion as to why TriBeta would be beneficial to our education and how the experience would help us post-undergraduate."
Grabowska is one of 12 students who plan on joining the society. She is looking forward to the opportunity to gain knowledge and experiences that wouldn't be available through regular classroom attendance only.
"I am looking forward to working closely with my fellow students and furthering my understanding of biology through research," she said. "Research is an important part of science that is often overlooked and underappreciated; it is the fundamental reason as to why we as people know so much about how the world and everything in it works."
The society is open to any student (at least second-semester sophomores) who has taken at least three biology courses (with a B average). Students can apply through Friday, March 5 by filling out an application and returning it to Dr. Andrew Sathoff.  The installation and initiation ceremony will take place on Sunday, April 7 at 7 p.m.