April 14, 2021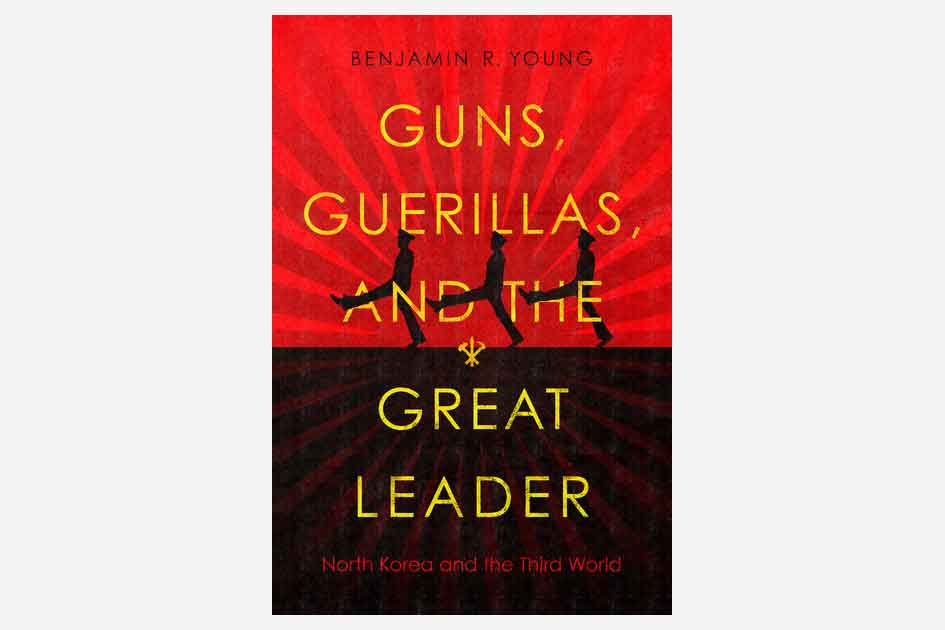 Dr. Benjamin Young's master's thesis on the Black Panther Party's relations with North Korea ultimately developed into his recently published book "Guns, Guerillas, and the Great Leader: North Korea and the Third World."
"Both the Panthers and the North Koreans saw themselves as part of this Third World movement, which emphasized anti-colonialism and anti-imperialism," Young said. "I was really fascinated by the history of Third Worldism and why that term 'Third World' is now such a pejorative, even though during the Cold War era it was actually a term of empowerment."
Young explores North Korea's past throughout his new book. North Korea wasn't always a reclusive country, in fact it was one of the most globally active countries during the Cold War era.
North Korea was very active in Africa, as the Kim family regime saw Africa as the next frontier of world revolution, he shared. Throughout the 1960s and 1970s North Koreans were all over Africa, helping build palaces, training school children in the art of mass games (a mass calisthenics and gymnastics event), and training soldiers.
Suddenly, in the early 1990s, their main economic partner, the Soviet Union, collapsed. This required North Korea to change their internal and external affairs in order to survive, Young explained.
"Unfortunately, the Kim family regime chose to intensify its repressive political system and direct its limited financial resources to advancing its nuclear program," he said.
This focus comes from being a prideful country that prioritizes national independence. Young notes that as a small, heavily sanctioned country, North Korea will never give up their nuclear weapons based on the history of what happened to Iraq and Libya.  
That lesson means "millions of North Korean citizens have to continue to live under a tyrannical and brutal hereditary dictatorship," he stated.
This book's focus differs from traditional coverage of North Korea by looking at their history and society from another angle.
"I hope it opens up new ways of studying and talking about North Korea," he said.
Young is an assistant professor of cyber leadership and intelligence at DSU.