May 6, 2021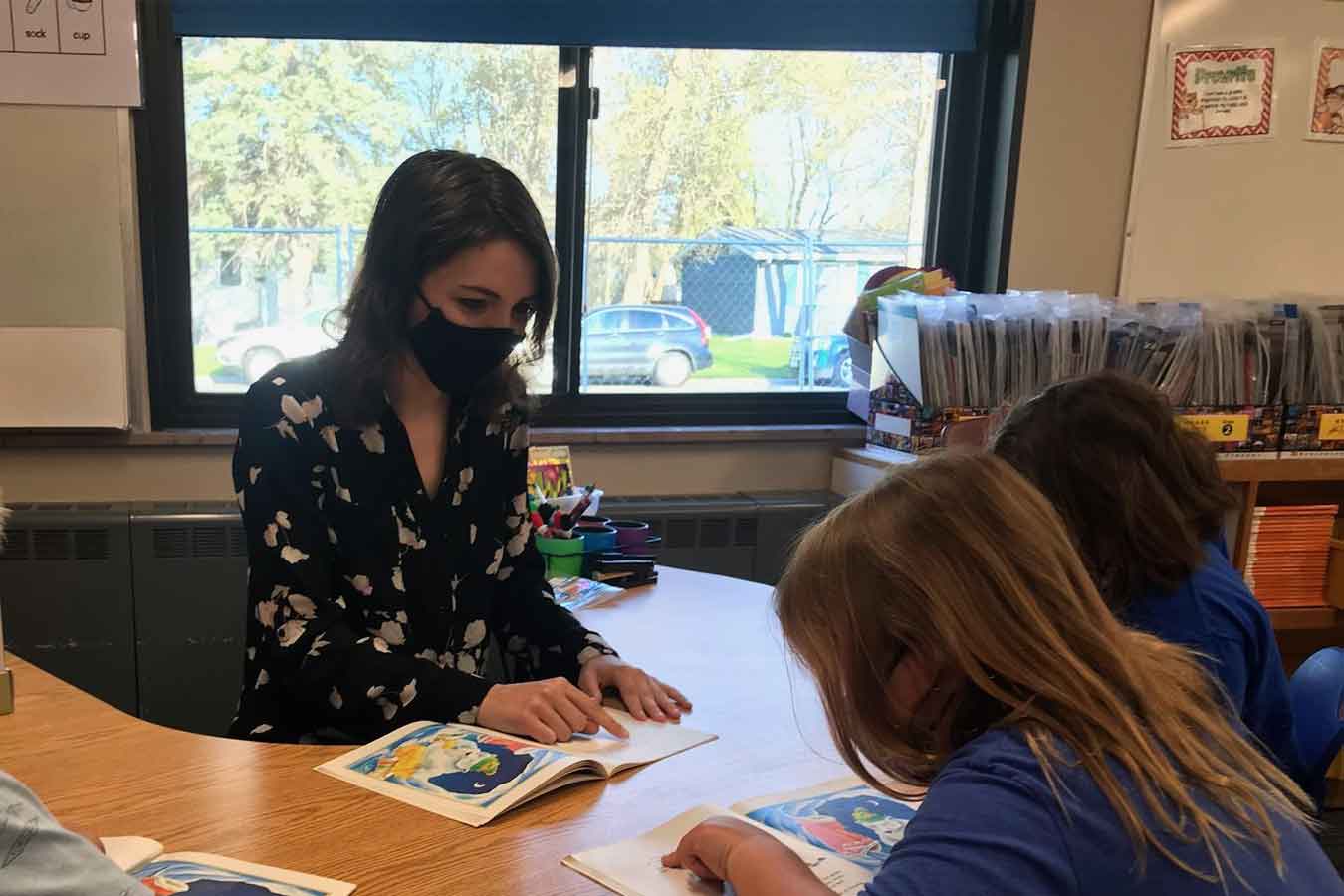 An individual doesn't get cancer, a family does.
Kelli Koepsell discovered the truth of that statement in 2014 when she was diagnosed with breast cancer.  She had to call her oldest daughter, Ceri, and tell her about the diagnosis. Ceri was 500 miles away at college at the time, and she wanted to quit school and come home. "I couldn't let her do that," Koepsell said, and assured her daughter it would be all right.
A few weeks later, Ceri's university provided her with a scholarship to stay in school, which helped with expenses. "What an awesome feeling!" Koepsell said.
Now cancer-free, Koepsell vividly remembers the physical, emotional, and financial hardships her family dealt with. In 2018, when she began as DSU's marketing director, she started a similar scholarship for Dakota State students impacted by cancer.
One of those students is Ally Bright, an elementary education major from Aitkin, Minn.
Bright can empathize with the Koepsell family; her mother was diagnosed with cancer when she was 4 and passed away when she was in 8th grade.  She is the 2020-2021 Koepsell Family Scholarship recipient.
"I'm so grateful and so thankful for the scholarship," she said.
It is intimidating to go out of state to a new place for college, but "knowing that someone is there wanting you to succeed was really helpful to push me through my last year," Bright said. Throughout her senior year she has been student teaching in Brainerd, Minn., in second and third grade classrooms.
That is a full-time commitment, so "it's hard to have a second job while student teaching," she stated. The scholarship helped with tuition, particularly with the extra costs to student teach outside of South Dakota. "It helped me be able to be back home," she stated. 
Plus, "knowing Kelli's story, and the fact that she was still willing to donate and help out made this scholarship all the more special."
In the future, "when I'm at that place where I can give back, I definitely will," Bright said. "If Kelli can do that, I can."
Bright graduates this spring with her bachelor's degree in elementary education, and minors in educational technology and teaching English as a new language. She is looking for a teaching job this fall, preferably in the Brainerd Lakes area.
Two other Dakota State scholarships help students in financial need due to medical situations, the Dave Prohl Memorial Endowment and the Margie Stahl Phillips Memorial Endowed Scholarship.
"It's such a powerful way to influence someone's life," Koepsell said.
Ally Bright is student teaching in Minnesota. She will graduate from DSU this month with a teaching degree.