May 20, 2021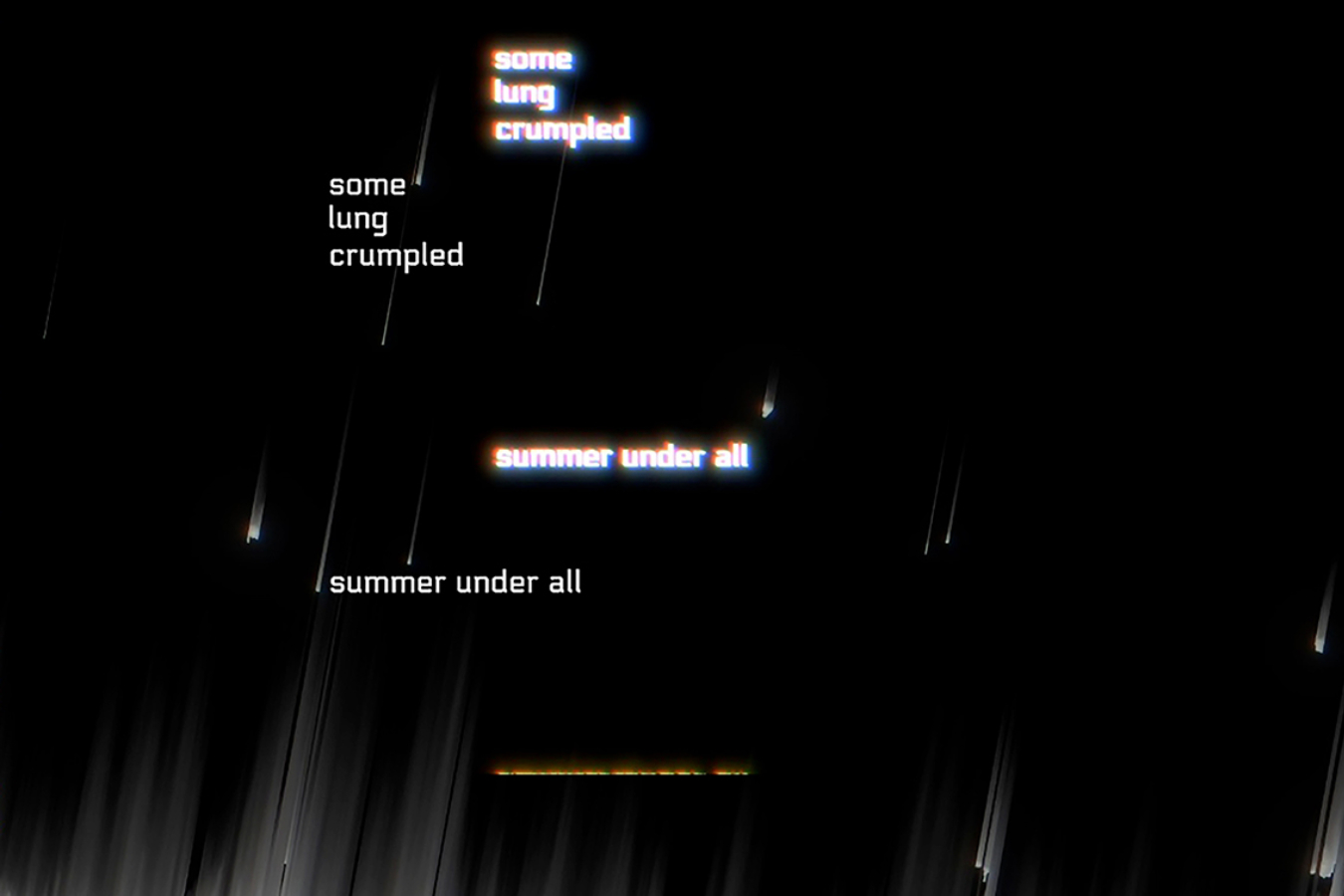 As an artist Dr. Haley Larson, Assistant Professor of New Media, started out as a poet. "My first loves in poetry gravitated toward poets who used language as a medium: building up, collaging, and texturing their pages with language," she said.
During graduate school in poetry Larson found the opportunity to begin working more directly across language, motion, and time.
"While there I completed a hand painted animated film – which involved 1,200 hand painted frames – with my frequent collaborator Tim Orme," Larson said. "That led to many more films, works, and collaborations since."
As an artist she works in verbal, visual, and aural media. In her work as a scholar Larson has focused much of her research on avant-garde circles, critical media studies, and works that are in between genres and forms, coined as intermedia by Dick Higgins.
"Perhaps it was inevitable that my own work across media forms led to studying poets who work across and with media," she explained.
Larson's artwork Cladogram, a short film that brings language into a digital environment is a part of the South Dakota Governor's ninth biennial art exhibition currently traveling through South Dakota.
Through digital manipulations in the film, a poem begins to unravel and forge unanticipated connections, Larson shared. "Some statements become sharpened and focused, while others are filtered and warped."
She chose Cladogram in part due to the circumstances of the past year. "Trying to classify and codify seem like common impulses in chaotic situations, yet words are so slippery—even more so in digital environments. Cladogram was a way to explore how the actions and mediations around words may transform them."
Larson is currently working on a short animation collaboration that will be handmade with pastels, as well as a few poetry manuscripts.
Exhibition schedule:
South Dakota Art Museum, Brookings: Now – June 13, 2021
Washington Pavilion, Sioux Falls: June 26 – September 19, 2021
John A. Day Gallery, Vermillion: Oct. 16 – Nov. 5, 2021
Dahl Arts Center, Rapid City: Dec. 3 – March 5, 2022