July 15, 2021
"How many people can say they hacked the Army without getting into trouble?"
Corben Leo can, and he's done it twice.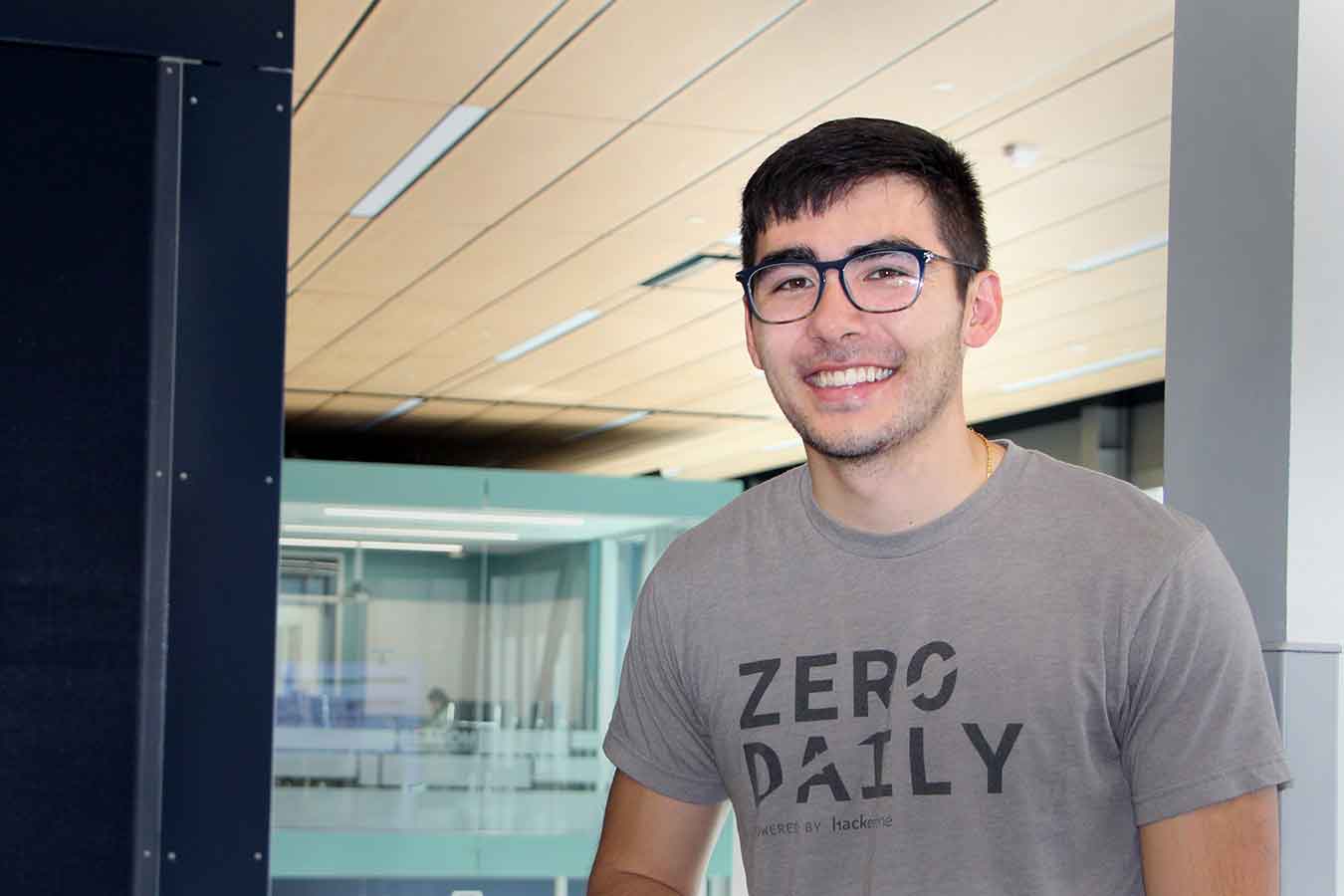 The senior computer science major from Champlin, MN has won the annual Hack the Army event two years in a row.
"It's definitely exciting and satisfying to find vulnerabilities [in the military's digital assets]," Leo said because by finding these, there is less concern about "other countries trying to exploit those vulnerabilities and use them against the government."
Hack the Army is part of a larger bug bounty program called Hack the Pentagon, designed to find security gaps in the nation's cybersecurity defenses. The service partnered with the bug bounty platform HackerOne for the event.
For this year's Hack the Army 3.0, there was a different scope, Leo said, a focus on 11 specific websites versus all the Army's digital sites in Hack the Army 2.0. This made it a little harder because with fewer sites to look at they had to dig deeper into the applications.
His hacking and coding experience helped. Leo has been involved in finding security gaps – or vulnerabilities – for many years.
"I got into hacking as a high school freshman, then I got into bug bounties as a high school junior, so I've been doing this a while now," he said. He's continued participating in these events in college, has his own bug bounty company, Lynx Security LLC, and works part-time as a software engineer with Assetnote.
Classroom experience in The Beacom College of Computer and Cyber Sciences has been helpful as well.
"As a computer science major, I write a lot of code," Leo said. This experience gives him a lot more insight into an app. "Having created something similar is definitely an advantage," he shared. And although there are ethical considerations with hacking, "in my experience it's pretty obvious what's right and what's wrong."
He hadn't realized this could be a career path, but bug bounties can make for a fun, non-traditional career, something "you can do legally and get paid for."
There will always be a need for these types of cybersecurity professionals, he added, so he feels lucky to have gotten into the career field early, but advises it's something "anyone can pick up if they want a challenge."
Leo expects to graduate in December 2021, and plans to stay in South Dakota after graduation. "I like South Dakota."