College library work is a 'thrill' for Enright
July 14, 2021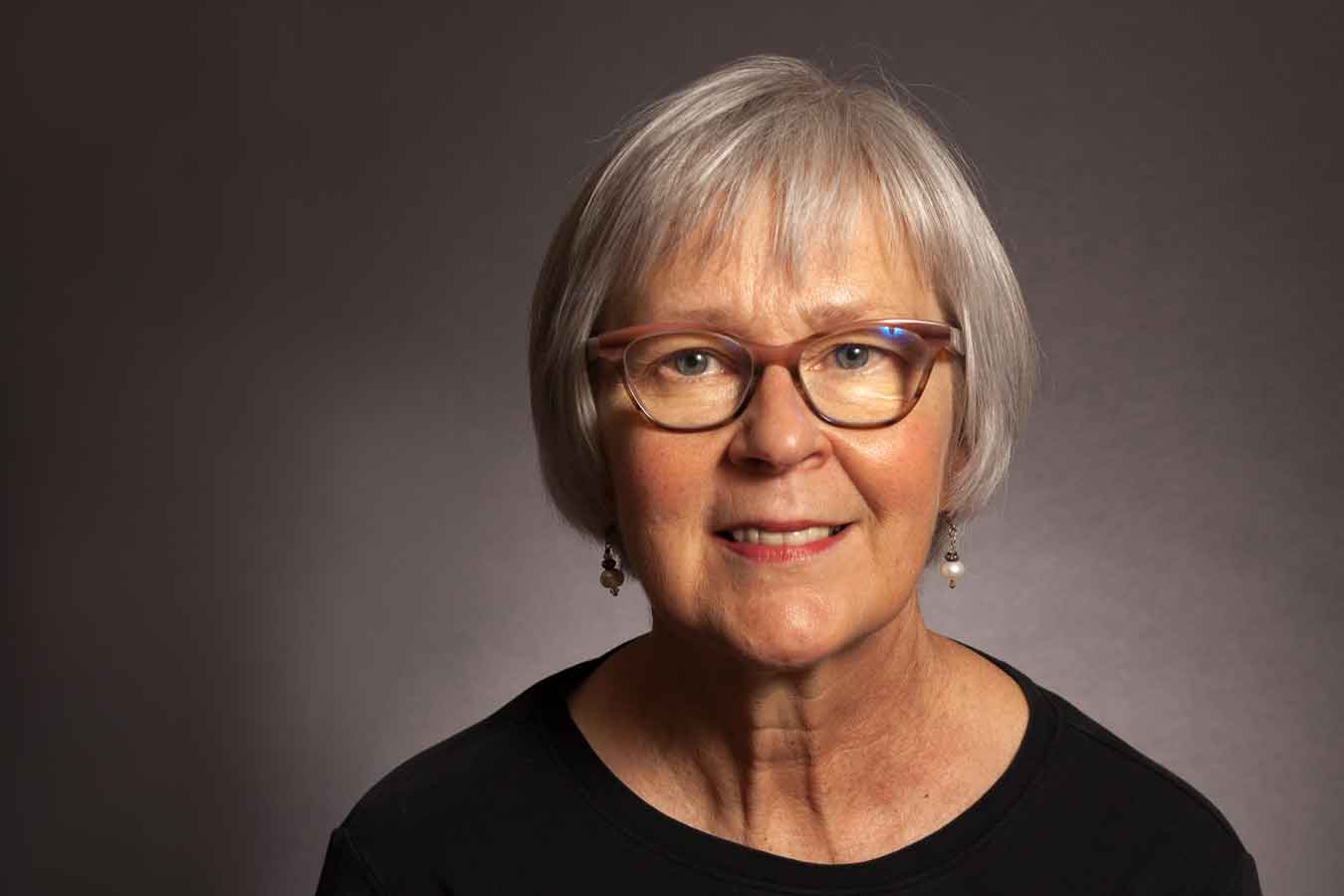 Whether she's leading a book discussion, assisting students with information finding, or developing programming for the library, Jan Brue Enright, director of the Karl E. Mundt Library, enjoys her career as a librarian.
Enright was drawn to the profession because "I like people and I like books and libraries really require both of those."
As an undergraduate, Enright attended St. Olaf College in Northfield, MN, where she majored in dramatic literature and performance. After graduation, she held a variety of jobs, got married, and began having children. Around age 30 she decided to go to graduate school for library science, choosing a flexible American Library Association accredited program at the University of Wisconsin-Milwaukee.
She worked a few public library jobs, often filling in for staff out on medical leave, while earning her degree, and then took her first position at Lawrence University in Appleton, WI. While she always thought she would work in a public library, Enright found that she loved working with college students and continually learning.
"I really like helping people find the information they're looking for," she said. "That's my thrill."
After a year at Lawrence University, she moved on to a position at Augustana in Sioux Falls, where she spent 20 years, before joining DSU five years ago.
In her time at DSU, the Karl E. Mundt Library celebrated 50 years, something she and her staff recognized with yearlong programming and special events. They even featured a cutout of President Richard Nixon, since he gave the keynote address at the library's grand opening in 1969.
However, COVID-19 impacted what the library could offer throughout the past year. Enright is excited to reinvigorate programming with events like poetry readings, speakers, or movie nights in the coming school year.
In addition to her work at the Mundt Library, she also serves as a South Dakota Humanities Council Speakers Bureau Scholar.
Enright's interest in the South Dakota Humanities Council stems from their annual Festival of Books, an event that brings readers and writers together, and their One Book South Dakota program.
As a Speakers Bureau Scholar, she has led discussions for this year's One Book South Dakota "The Children's Blizzard" by Melanie Benjamin.
"I love talking about books," Enright said, "but I like hearing what other people's thoughts are because you often get insight, not only to the book but you get insight into the person."
In addition to One Book South Dakota, she also is available for Book Club to Go (a packaged reading program for book clubs organized by individuals, libraries, bookstores, museums, and other organizations) or virtual programming. Her topics of coverage include history, literature, South Dakota, and women.