Believing in yourself makes all the difference
September 13, 2021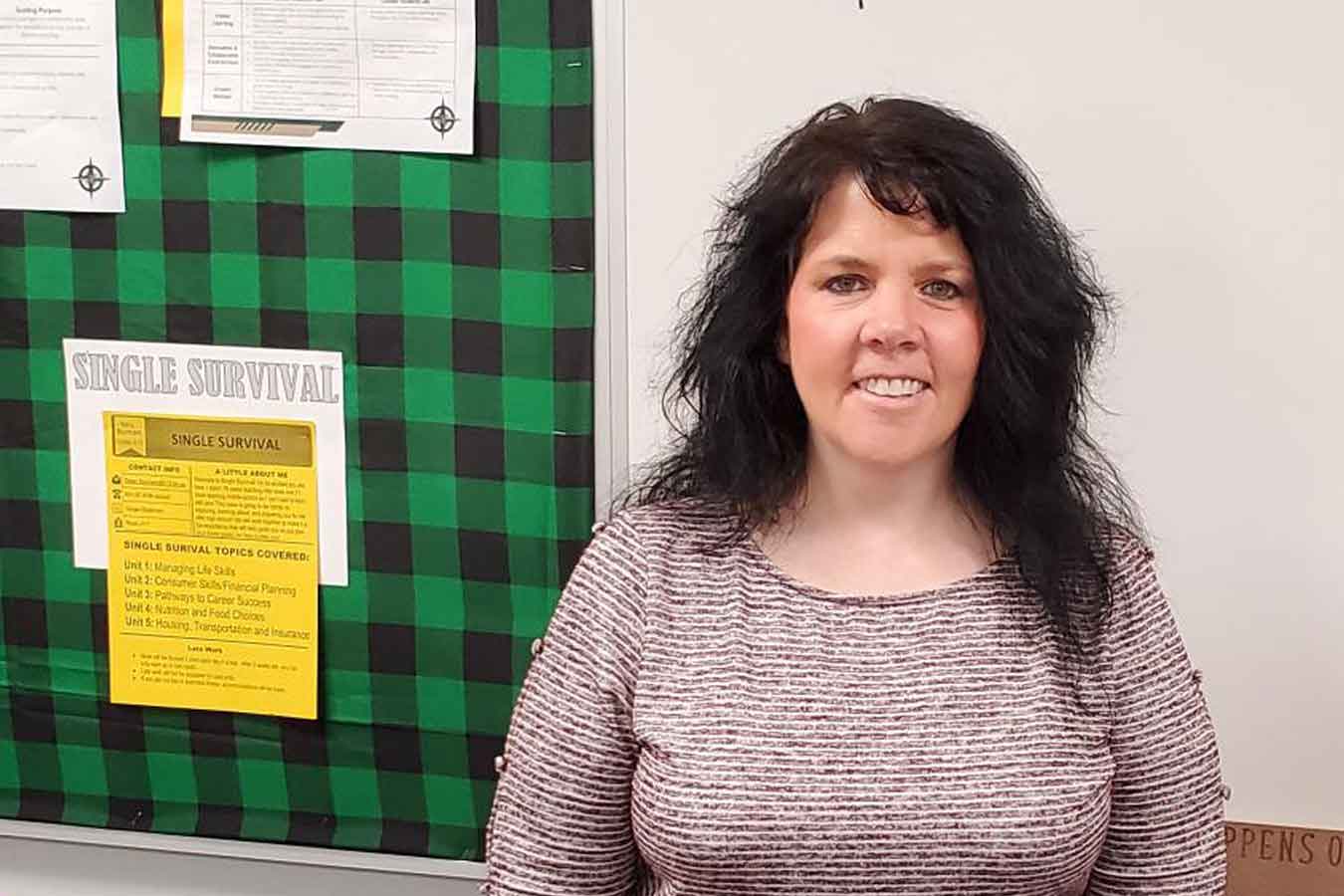 Dawn Bonham has come full circle.
This is her 30th year in teaching, but she has started a new position in a new school with a new group of students.
"Many people who are 30 years into their career want to stay where they are, but now I'm learning all brand-new curriculum, and that's ok," she said. "I keep learning that way."
Learning new things is what she's been doing for the last three decades.
She started college at SDSU, an early childhood education major; she was also part of the co-op education program and earned her elementary education degree at Dakota State. "DSU gave me the foundation to teach students," she said. Dwayne Pecks, the student-teacher director at the time, emphasized the importance of teaching the student, not the material.
This idea that "people matter most" is the concept they instill in the students at her new school, Jefferson High School in Sioux Falls (SD), where she is the Applied Arts Department Chair.
"I'm so fortunate to have the opportunity to come here [to Jefferson]," she said, where she will teach five classes, and oversee the applied arts department, which includes a number of elective subjects -- computers, Family and Consumer Sciences, business, woodworking, auto, welding, and ROTC.
Bonham said, "there is such a wide variety in applied arts, but we welcome the chance to pull together as one. I'm so excited for the opportunities we have here, to teach what I teach and have the leadership role that I have."
Her journey to this place in her career began at Bonesteel Fairfax (SD) Elementary after graduating from Dakota State in 1992. When former Governor Bill Janklow brought a Technology Teaching and Learning (TTL) Academy to South Dakota schools in the early 2000s, she took the basic and advanced TTL.
Bonham calls this "a pivotal point" in her career, and she credits Dakota State with making it possible.
The leading-edge technology classes she took at DSU provided an "awesome foundation" for the TTL classes. In turn, "TTL opened the door for opportunities in what I could do," including teaching technology and serving as a technology coordinator throughout her career.
After 10 years teaching elementary school in her hometown of Pierre, SD, she was ready for a change. "I was looking for more," she said, and her technology experience provided that new opportunity, a position in the Sioux Falls School District teaching career and technical education (CTE).
"It was probably the change I needed to keep me in education."
She moved to Sioux Falls, taught CTE for 11 years at Patrick Henry Middle School, and loved it, but when the applied arts chair position presented itself at Jefferson, she took it. "It should be a fun year," she stated.
Her advice for students is to "believe in yourself, it makes all the difference," she said.
"I'll try anything once," she said, and wants to let students know "there's a lot of opportunities out there, and you don't know what you can do until you try."
For her new students at Jefferson, "I hope the students appreciate the new school and take advantage of their opportunities."