December 9, 2021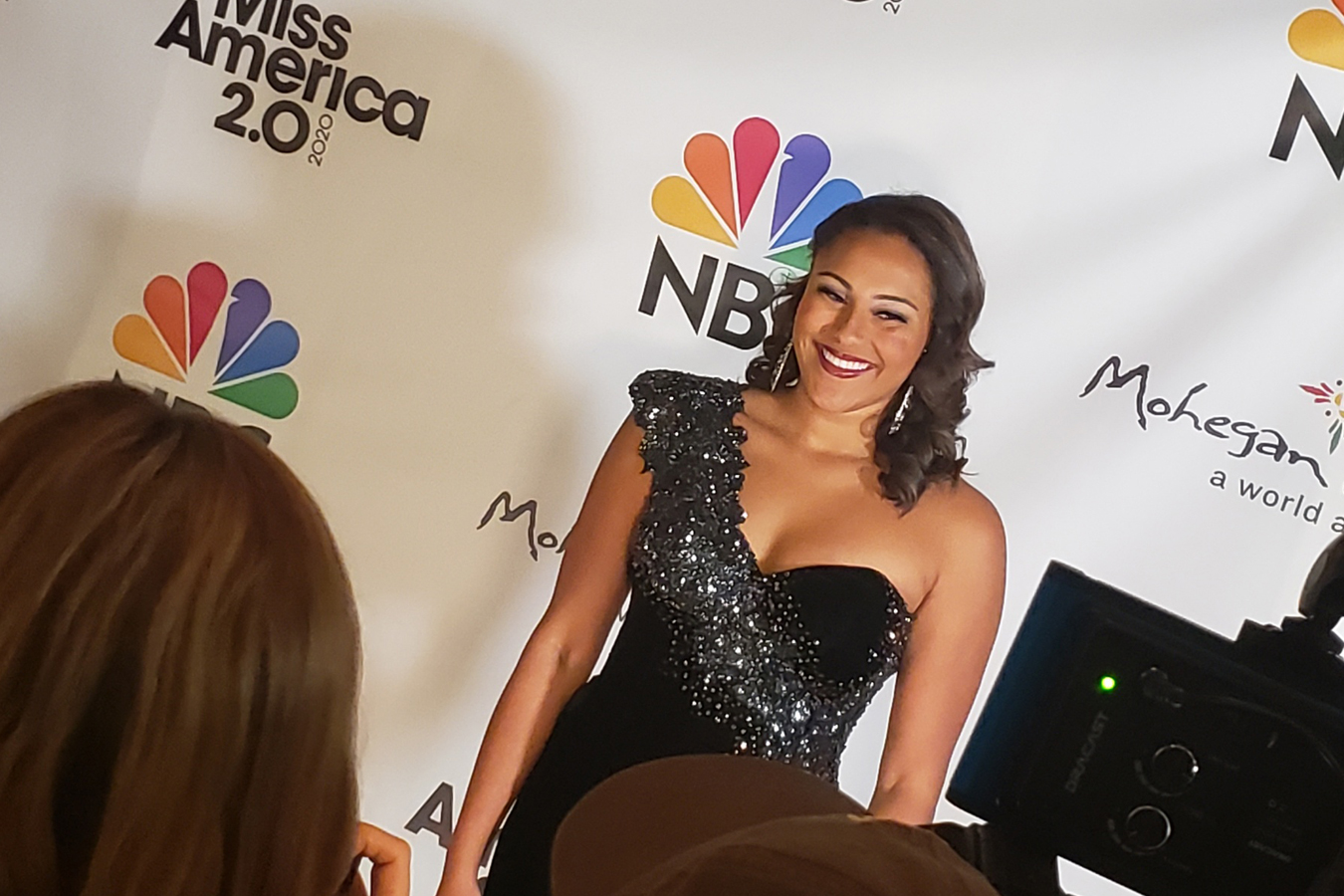 Miss America scholarship intended to pique interest in STEM
Dakota State University (DSU) will again offer a scholarship opportunity to one of the 51 contestants at the 2022 Miss America (MAO) Competition, held Dec. 12-16 in Connecticut.
The Dakota State University and Beacom College of Computer and Cyber Sciences STEM Scholarship, first offered in 2019, is intended to broaden recognition of the importance of science, technology, engineering, and math education.
"Our programs of study have a strong national reputation, yet this new platform helps spread the awareness of our quality education to new audiences, particularly to young women who may not be considering roles in STEM," said José-Marie Griffiths, President of Dakota State. "Our goal with this scholarship is to pique their interest, and encourage them to consider careers in science, math, engineering, and technology."
The award is based on a writing competition and includes a cash award, and the ability to enroll at DSU for either an undergraduate or post-graduate degree in one of The Beacom College programs of study. The total scholarship value could exceed $85,000.
The writing contest includes a blog post, a tweet, and an Instagram post. The question for this year's contestants deals with balancing technology's advantages with concerns about privacy and safety. A panel from Dakota State will judge the essays, and the winner will be announced on Tuesday, December 14.
"The Miss America Organization is a nonprofit that provides Miss America candidates with a platform to communicate their message," said Shantel Krebs, Chair of the Board, Interim President & CEO of the Miss America Organization.
"In the age of digital media, writing is an important skill that is needed to convey message ideas about important issues, but if people can't relate to that message, they aren't going to engage in a candidate's platform to make a difference across America," Krebs stated.
An alumna of DSU, Krebs said, "Dakota State University knows very well the impact of the digital world and this writing competition sponsored by DSU and The Beacom College is a reflection of why Dakota State is relevant in empowering women to achieve their goals by encouraging these skills."
The first scholarship was won in 2019 by Simone Esters, Miss Missouri. The MAO competition was not held in 2020 due to COVID-19.
For this year's Miss America competition, the organization is instituting several changes to reach a younger and broader audience in celebration of its 100th year.
MAO will feature a new and enhanced format, allowing audiences to stream the event live across all time zones. Two nights of preliminary competitions on Dec. 12 and 13 will be streamed on WatchMissAmerica.com.  NBC's Peacock TV is streaming the final competition live on December 16, beginning at 8 p.m. ET.