December 10, 2021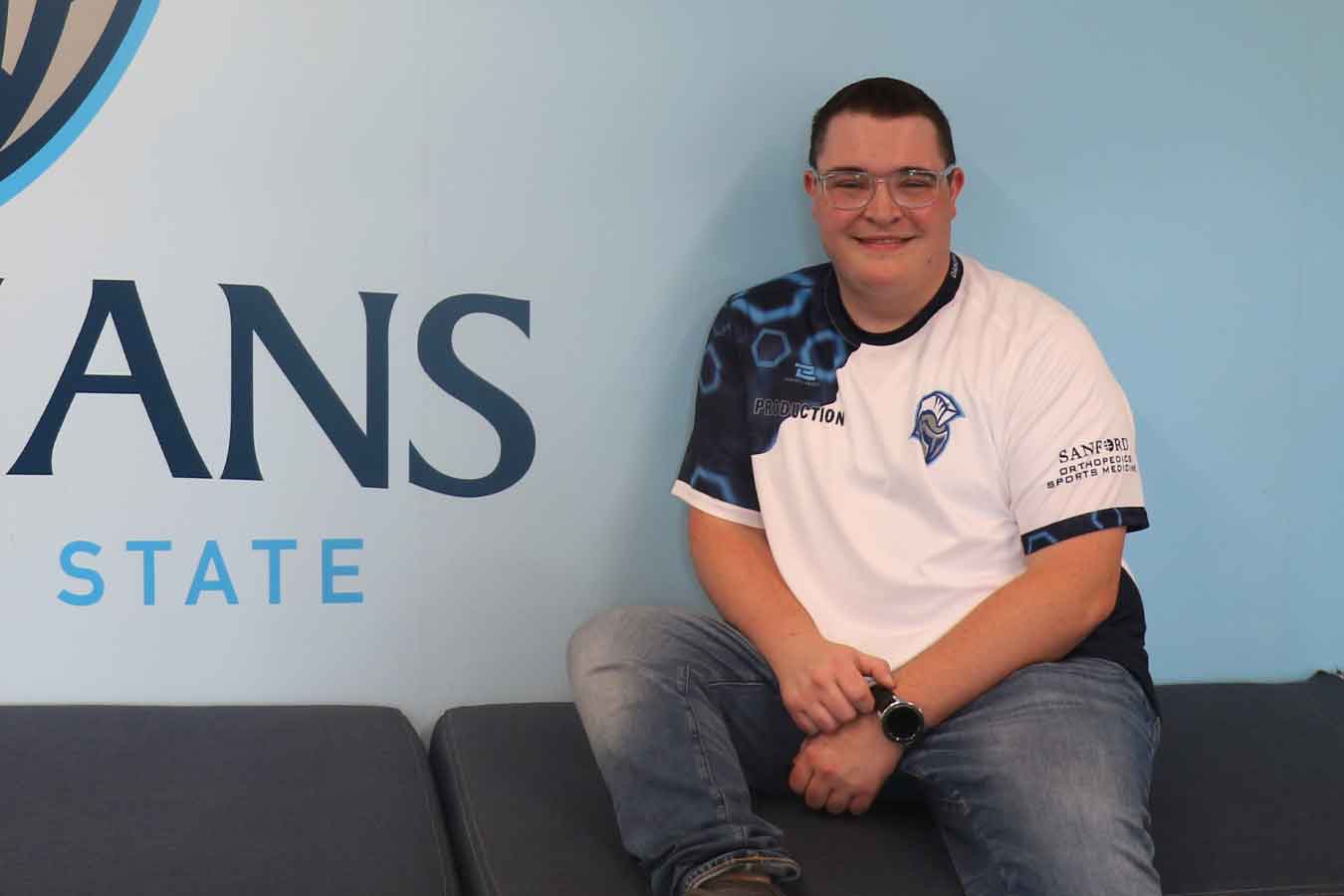 Nathan Ord was inspired to attend Dakota State University by his high school counselor, Andrew Franklin, in Elburn, Ill.
"He first told me about DSU after he had recently visited," Ord said. "He told me about the growing cybersecurity program and the comfortable campus size, all of which had me intrigued."
After Ord graduated high school in 2018, he attended community college for two years to complete his general requirements. He is now earning his bachelor's degree in Cyber Operations and master's in Computer Science at Dakota State.
"I appreciate the growth mindset and comradery everyone seems to have," Ord said of DSU. "This leads to a great learning environment and strong personal development in and out of the classroom."
Since transferring to DSU, Ord has become involved on campus. He started by joining DSU Esports. He is the social media coordinator, sending out tweets and running live streams, among other things.
"Esports is a constantly evolving landscape that also has a plethora of possibilities," he said. "It's not just gaming as some may think, as there is management, scheduling, public relations, team building, and much more involved."
Additionally, Ord is the president of the Student Senate, where he and fellow students look for ways to make the campus a better place.
He recommends all students get involved with something. "Barring anything else, showing that you are a good all-around person and have soft skills looks great on a résumé," he said. "Besides that, being a college student to me means being a part of the campus and community."
There are over 35 student-run clubs, as well as institutional organizations, academic teams, and honor societies for students to participate in. "But if one doesn't fit, you can make your own as well," Ord added.