Broad education has benefited alumna Lisa Leuning
January 24, 2022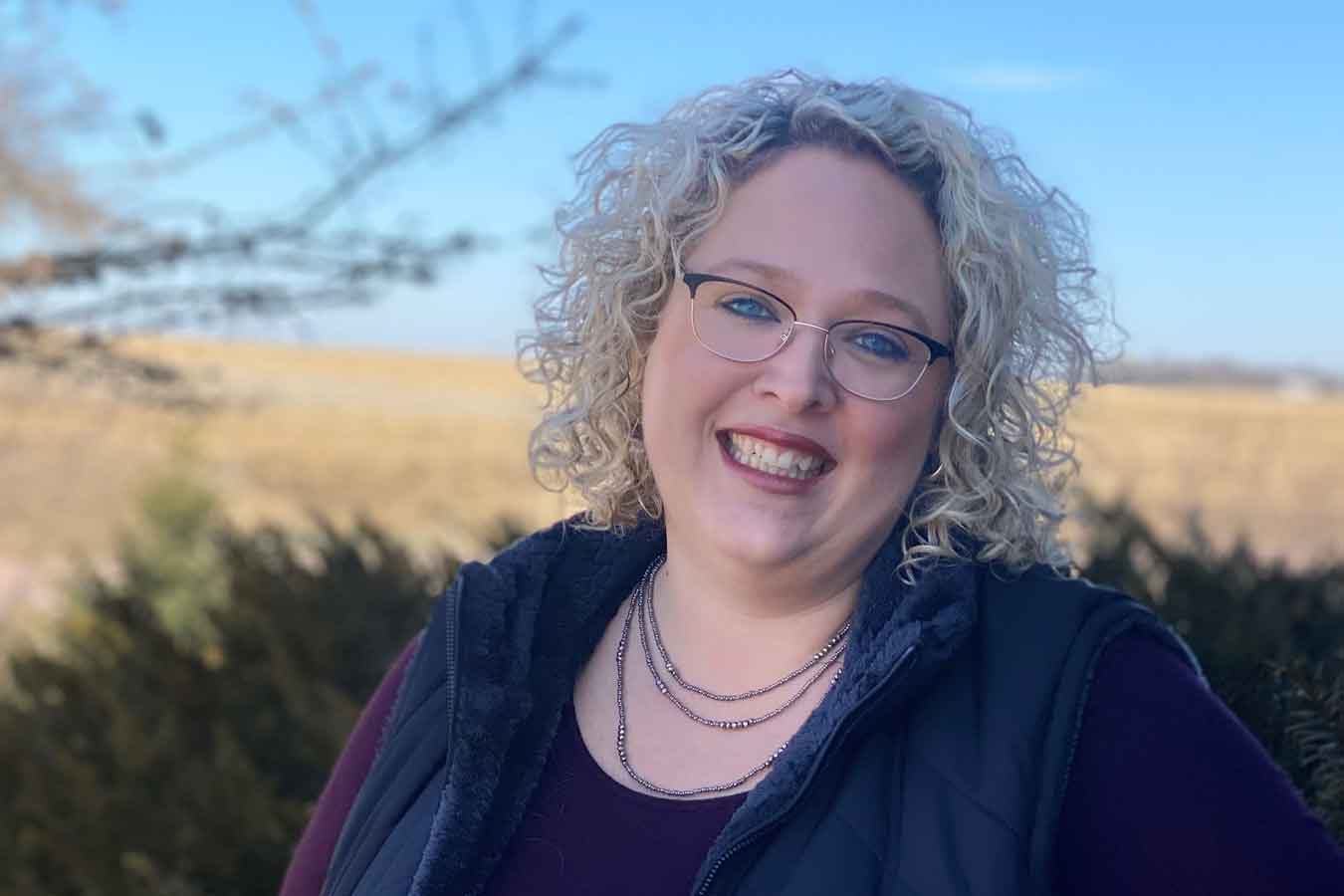 Lisa Leuning learned about computer programming, design, marketing, and a lot more when she attended DSU.
Leuning, known by her maiden name Hubbell when she attended DSU, is a 2002 graduate who earned two degrees, a BS in Multimedia/Web Design, and a BS in English for Information Systems.
"I may not have been sure what I wanted to do with my degrees when I graduated, but having the variety of coursework allowed me to steer my career in the direction I wanted," she said.
DSU's strong reputation for being a forward-thinking, technology-focused school with great placement rates drew Leuning, a Madison native, to attending Dakota State.
The English classes she took while at DSU helped her be able to proof materials well, which resulted in employment.
"My second job out of college had an editing test during the job interview and I was the applicant that scored the highest. I'm not sure if I would've gotten the job if I hadn't scored the highest – so I think you can safely say my English classes helped me get that job and move me into my marketing career."
While Leuning started out as a technical writer, she later moved on to work marketing jobs at two companies in Sioux Falls. "I worked at Paulsen Marketing, which focuses on agricultural marketing, and then worked at Insight Marketing Design."
She ultimately moved on to Avera Health where she works as Director of Marketing, Strategy, and Product growth.
"I've now been with Avera for over six years and that is where I have found my passion in health care marketing," she said. "Using the skills I have acquired over the years and being able to market a company whose mission is truly about helping others fills my bucket every day."
In her position she manages a team of marketing strategists, calling them "some of the most creative people in the health care industry." Together they develop marketing strategies for several areas at Avera, such as Avera Health Plans, Avera PACE, and Avera@Home.
Some campaigns focus on branding and awareness, while others focus on driving volume and leads to our sales teams, she explained. The team recently won Best of Show award for the Insurance Marketing & Communications Association for their Avera Health Plans campaign.
"Getting to work with such talented and dedicated people makes my job very enjoyable," Leuning said.
Her day-to-day work involves a lot of meetings that allow her to talk with the experts at Avera to really understand the goals of each department. She also meets with the internal marketing team to make sure they're supported and able to bring forth new and innovative ideas, she said.
Leuning finds marketing to be one of the best fields to work in because nothing stays the same and it is ever-evolving.
"It can be challenging because everyone has an opinion about marketing, but in the world today you can use A/B [comparison] testing and real-time data to determine what works best for each target audience and continue to refine marketing campaigns until you get the results you are looking for," she said. "And this industry allows you to take risks and try new things. We always ask, 'what's the worst that could happen?' and make decisions from there."
For current students, Leuning offers some advice: be kind to everyone, continue learning, read more books, and "enjoy and embrace your time at college – but be very cautious what you put on social media."