February 7, 2022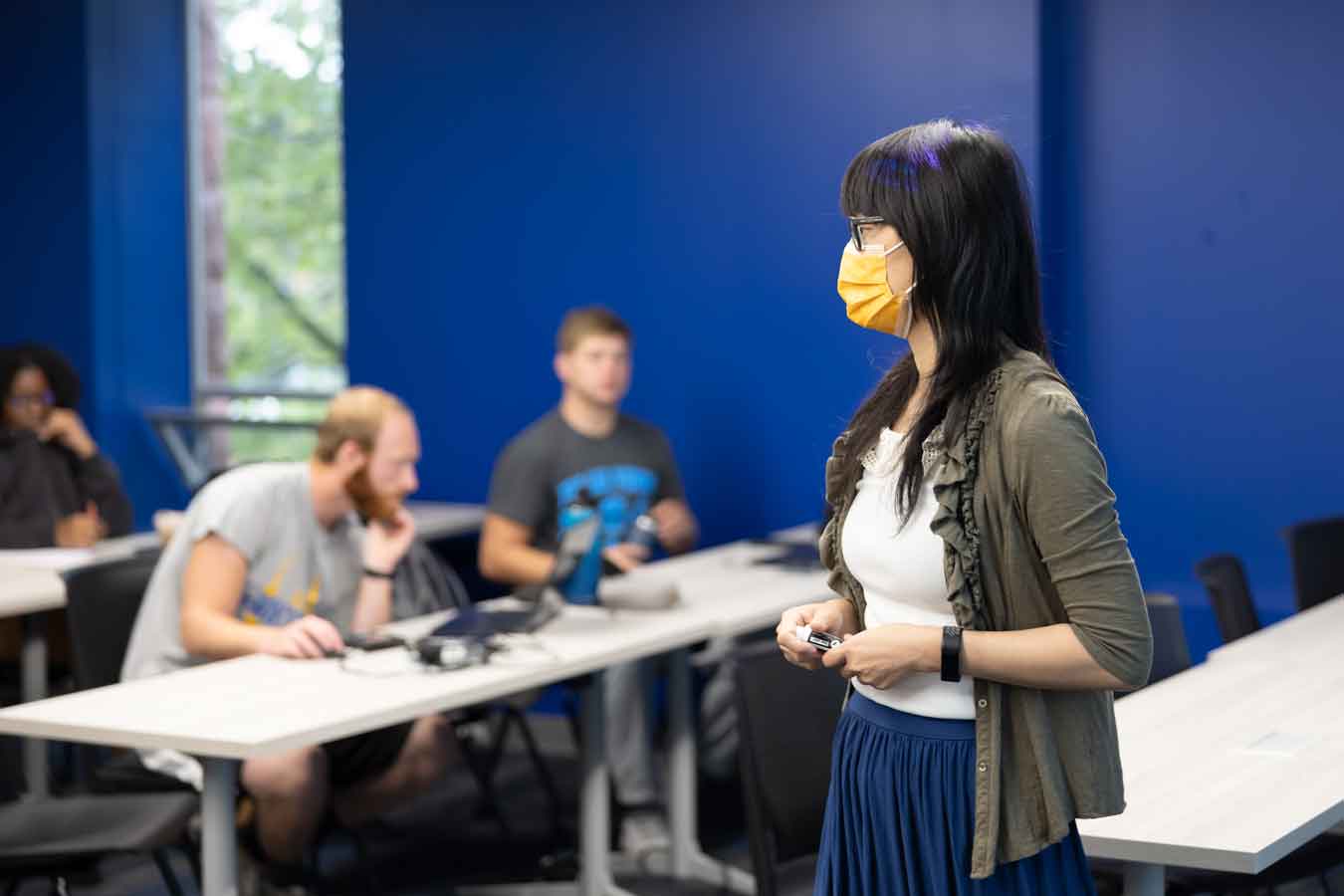 The College of Business and Information Systems (BIS) hosted a South Dakota High School Investment Challenge for the fall 2021 semester. This allowed students to learn more about the stock market and investing without spending real money.
For this competition, participating high school students created and managed a virtual portfolio using Market Watch as their online portfolio management platform.
About 40 students and a few teachers from five regional high schools participated in the second year of this competition, according to Dr. Yenling Chang, Associate Professor of Finance, and organizer of the competition.
"I like to promote financial literacy and financial awareness," Chang said. "Finance is not something to be afraid of, you can definitely learn it."
All participants followed a scenario in which they managed $100,000 in virtual funds provided by their grandparents, Chang said. Their goal was to maximize the return and beat the Standard and Poor (S&P) 500 Market Index.
"Learning by doing is a very powerful tool," she said.
They were required to follow three trading rules. First, by the end of their first trading day, each participant was to hold at least five different assets in the portfolio. Second, by the end of each day, the student needed to maintain at least five assets. And finally, participants needed to make trades at least twice a week to be eligible to enter to win a prize.
In addition to experience in investing, this annual competition is meant to help students learn more about finance. Learning helps provide confidence for student participants to better understand and talk about finances, Chang said. "They'll feel confident in dealing with and managing their financials and more comfortable talking to their family members about it."
This year, Chang worked with Admissions Specialist Sam Heap and Assistant Director of Admissions Amber Schmidt to create videos for the start and finish of the competition. These videos provided instructions for how the game was to be played, recapped the competition, and announced prize winners.
Chang felt working with Admissions really added to the excitement of the games and she is thankful for their support.
The top three students received Amazon gift cards and other prizes were awarded to students who beat the S&P 500 Market Index.  Collin Riedel, a student from Oldham-Ramona, won first place during the fall competition.
In the future, Chang hopes to be able to create a scholarship for the competition winner.