March 4, 2022
Employees represent 535 years of service
Perseverance. Commitment. Performance.
DSU Provost Dr. Richard Hanson used these "old-fashioned words" to celebrate 51 long-time employees of the university at the annual Longevity Reception on March 2, 2022.
Nationally, the average stay for an employee is currently four years or less in the same job, but these 51 employees represented 535 years of service, with the average being over 11 years. This strengthens the university climate, he said.
"DSU is advancing because of its people," he said, people like the individuals honored, so the reception was "more than celebrating their tenure here. This is more than a celebration of being committed. This is being part of an enterprise that is rising," he said.
Deb Roach, DSU's Interim Director of Human Resources, said these people were "the gifted, talented, dedicated individuals who make Dakota State University what it is."
She thanked everyone for their engagement, commitment, and the unique gifts they bring, which ensure that DSU students receive a quality higher education.
"DSU is advancing because of its people." Dr. Richard Hanson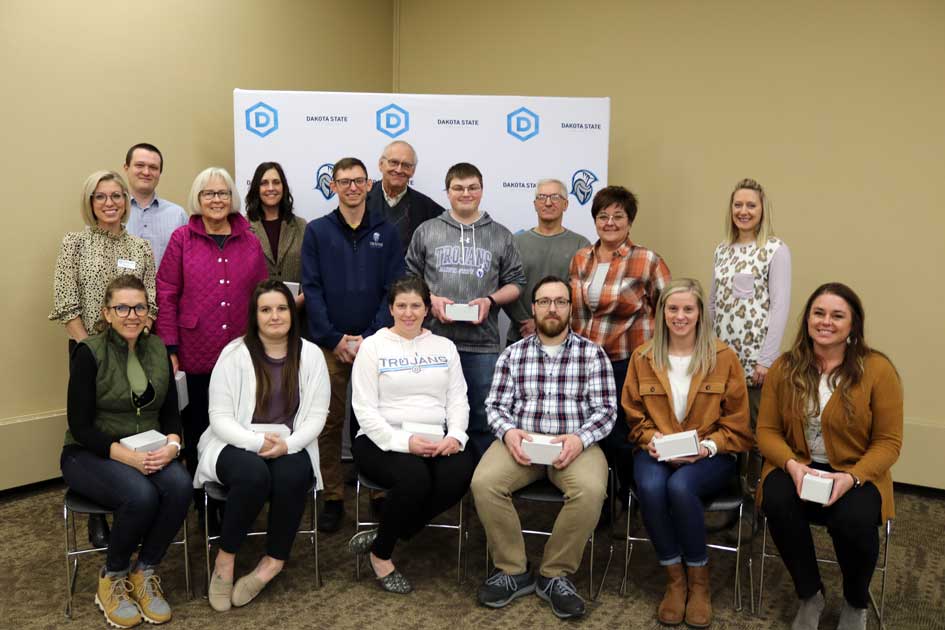 Five Years
Stacy Anderson, Instructor of Physical Education
Andrew Behrens, Instructor of Information Systems
Nicole Claussen, Director of International Programs
Krysta Dawson, Communications Network Specialist
Jessica Dold, Payroll/Benefits & Engagement Manager
Jan Brue Enright, Director of the Karl Mundt Library
Andrew Gross, Assistant Men's & Women's Track Coach
Dick Hanson, Interim Provost/Vice President for Academic Affairs
Virginia Hazlewood-Gaylor, Senior Secretary
Sierra Heppler, Assistant Registrar
Maxwell Hoiberg, Senior Computer Support Specialist
Erin Kahler, Administrative Assistant
Nicky Khattapan, Instructional Design and Technology Specialist
James Maloney, Assistant Professor of Physics
David Moe, Head Women's Basketball Coach
Nolan Moser, Multimedia Specialist
Jeff Mott, Grounds Keeper
Jennifer Munger, Instructor of Special Education
Rose O'Brien, Campus Visit Coordinator
Kindra Schneider, Instructor of Elementary Education
Alex Wollman, Research Engineer III
Julie Wulf-Plimpton, Assistant Professor of Health Information Management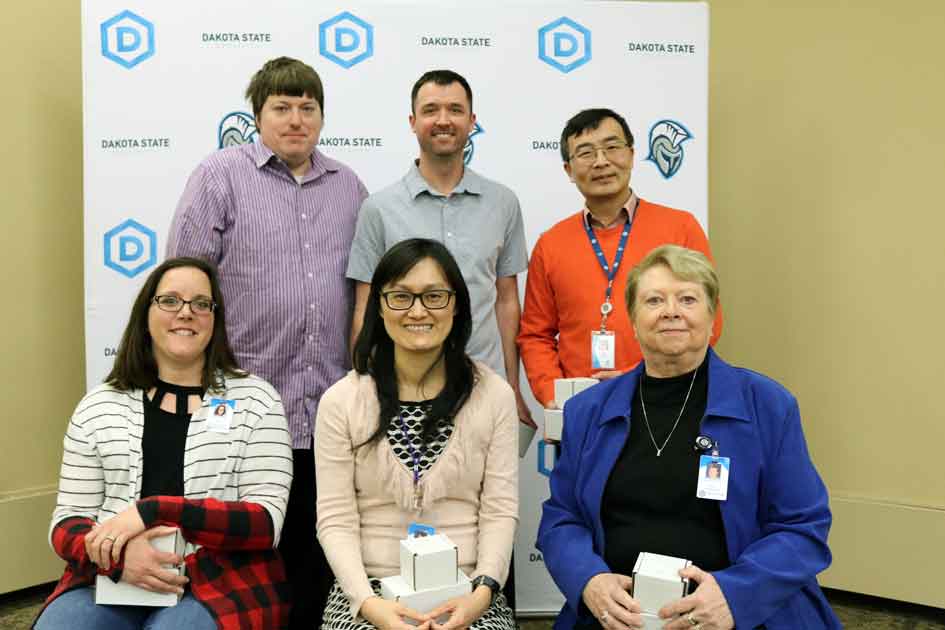 Ten Years
Erin Blankespoor, Administrative Assistant
Yen-Ling Chang, Associate Professor of Finance
Jason Jenkins, Instructor of Computer and Cyber Sciences
Kay Schmidt, Lead Document Imager
Austin Slaughter, Veteran Affairs Coordinator
Josh Stroschein, Associate Professor of Computer and Cyber Sciences
Yong Wang, Associate Professor of Computer and Cyber Sciences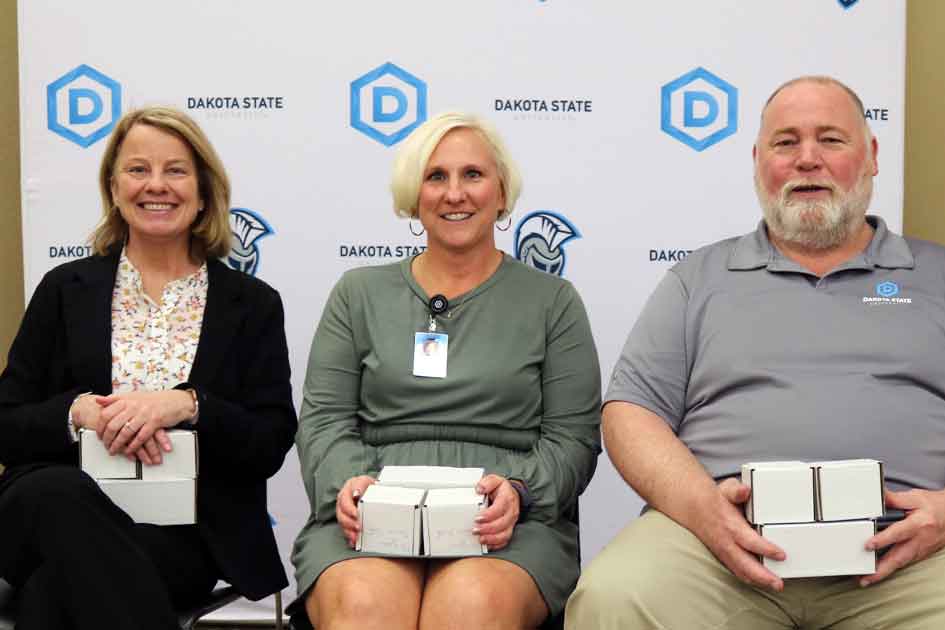 Fifteen Years
David Bishop, Associate Professor of Information Systems
Corey Braskamp, Director of Facilities Management
Mark Geary, Associate Professor of Education
Eric Hass, Assistant Director of Facilities Management
Dana Hoff, Academic Advisor
Catherine Ingham, Information Officer
Viki Johnson, Associate Professor of Sociology
Sarah Rasmussen, Director of Online Education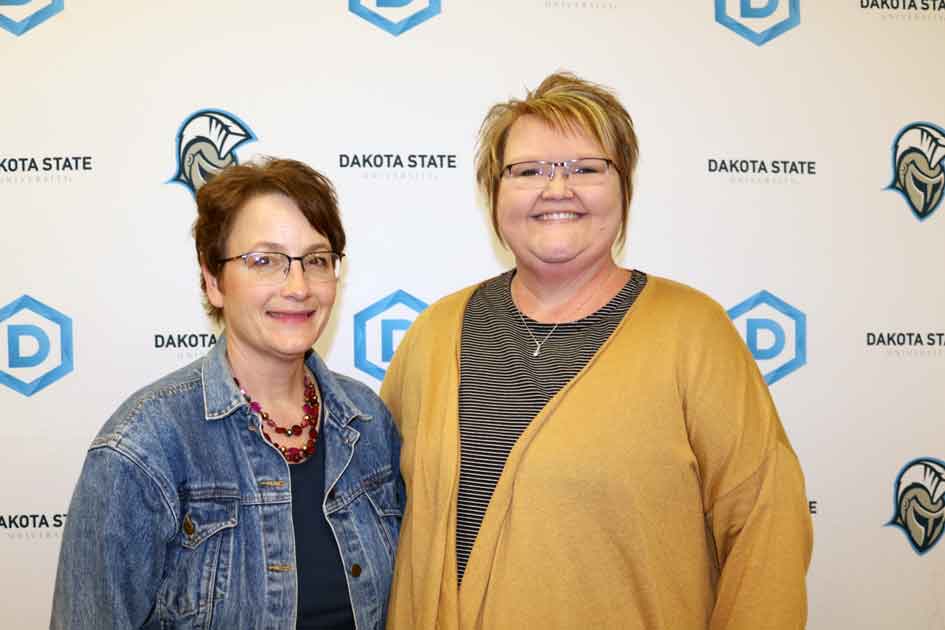 Twenty Years
Karen Duffy, Administrative Assistant
Billie Hoekman, Transfer Evaluator
Joseph Staudenbaur, Associate Professor of Digital Arts and Design
Kevin Streff, Remote Professor/Coordinator for Ph.D. in Cyber Defense
Shannon Vostad, Administrative Assistant
Twenty-Five Years
Daniel Talley, Professor of Economics/Undergraduate Coordinator for Business
Thirty Years
Patti Beck, Student Success/Retention Coordinator
Jeffrey Palmer, Professor of Mathematics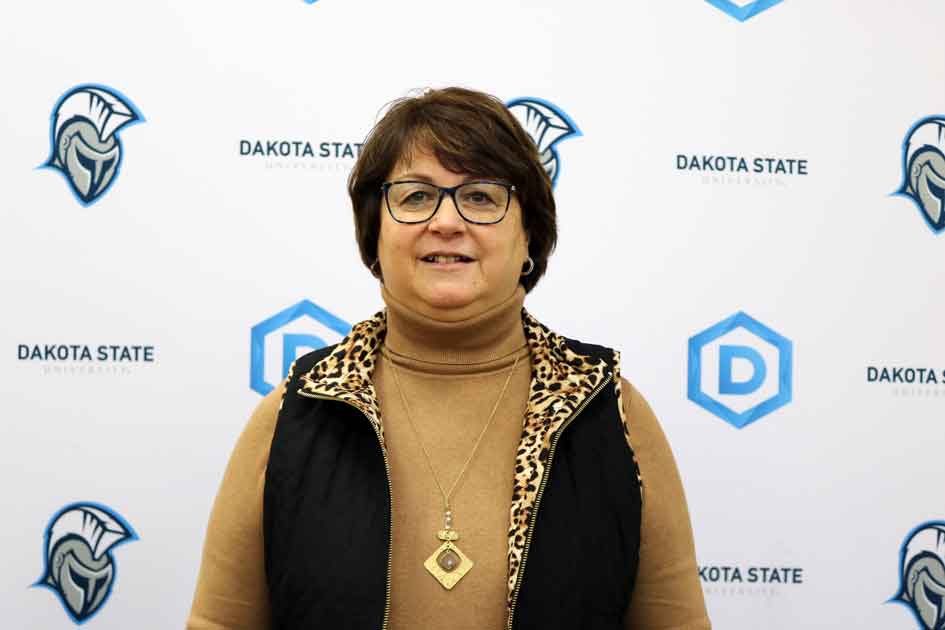 Thirty-Five Years
Susan Slaughter, Program Assistant II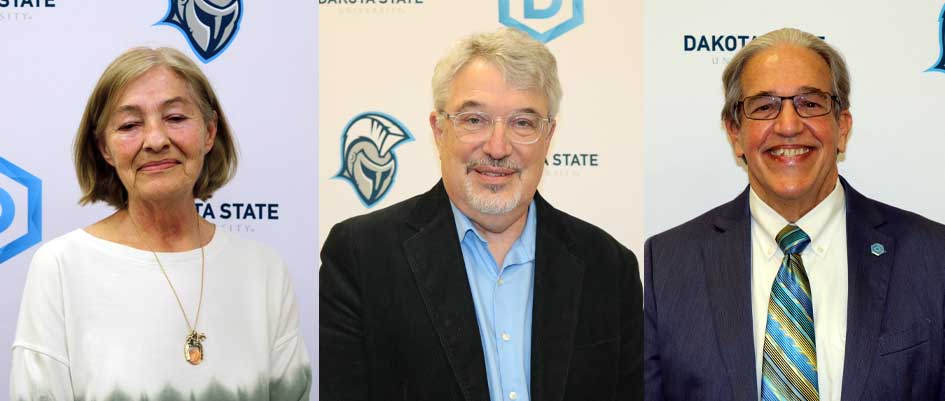 Retiring
Barb Beck, Facility Worker, Facilities Management
David Bishop, Associate Professor of Information Systems
Dale Droge, Professor of Biology/Academic Coordinator
Kari Forbes-Boyte, Professor of Geography, College of Arts & Sciences
Jack Walters, Professor of Management/Coordinator for Master of Business Administration Program, College of Business & Information Systems