March 8, 2022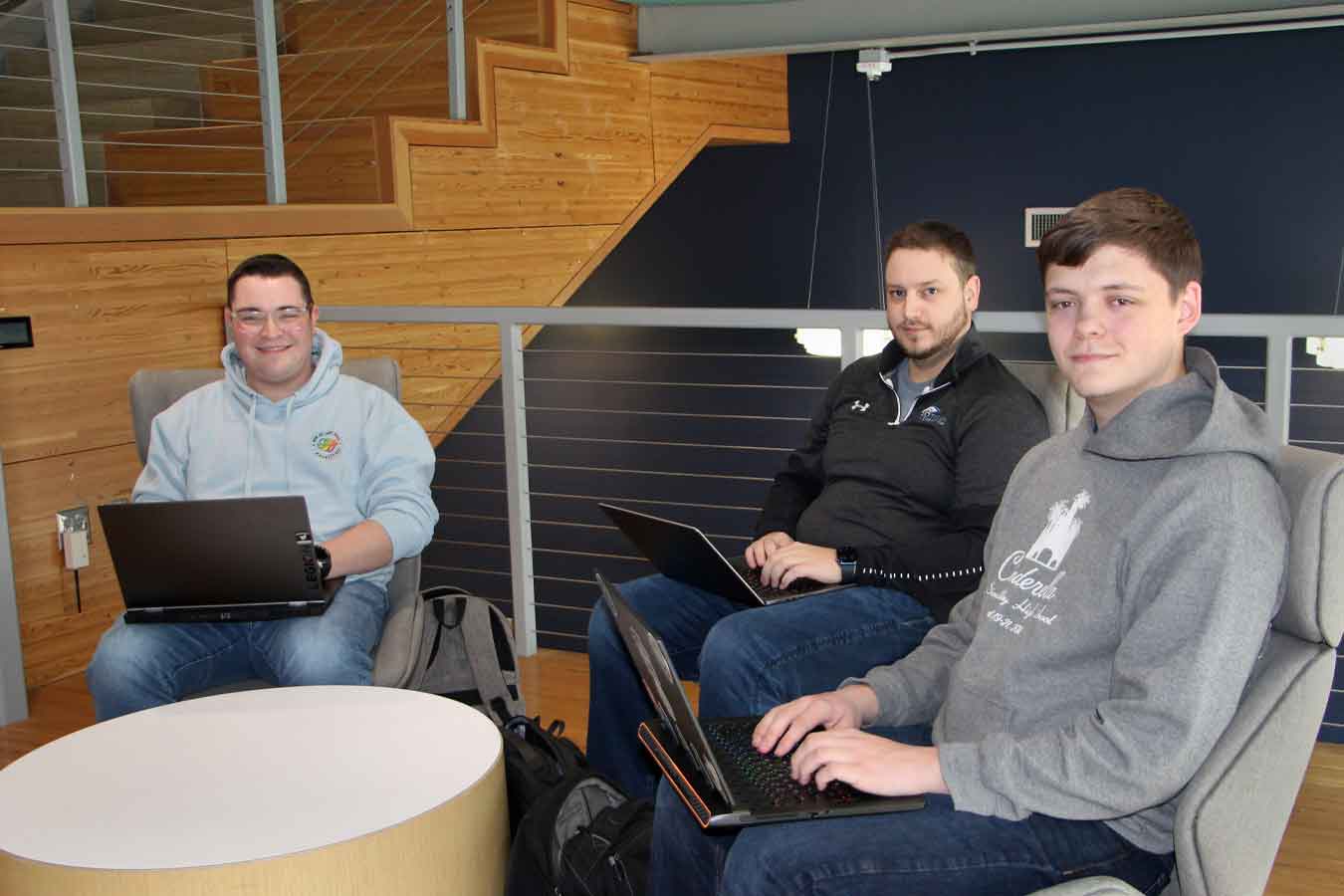 Research is a learning process, one that Cyber Operations majors Nathan Ord and Austen King are experiencing this academic year through a Student Research Initiative (SRI) grant.
It is a new experience for both, and Ord said they are finding that "the whole research process is like a massive iceberg, and I feel we're only on the tip. We don't see anything below the water yet," he said. 
Their project, to conduct "A Survey of Modern Phishing Techniques and Defenses," is based on their shared interest in penetration testing. Part of that includes phishing, King stated. Phishing is a digital access practice that can be defined as "the fraudulent practice of sending emails purporting to be from reputable companies in order to induce individuals to reveal personal information, such as passwords and credit card numbers."
Ord said they began by looking to see what other people have done.
"You don't want to reinvent the wheel or double down on other work, so you find your own niche in this space, otherwise it's pointless to do it," he said. This project helps them gain a deeper understanding of the material they discuss in their coursework. "You can't cover everything in class."
In addition, their research helps them further develop skills they use in their current work with the Deep Red Lab at Dakota State's Madison Cyber Labs.\"All the research that's being done with this project is applicable to Deep Red work," said Dr. Tyler Flaagan, their project mentor. Flaagan is Assistant Professor of Computer & Cyber Sciences in The Beacom College of Computer and Cyber Sciences. The project is also an advantage to their general educational experience.
"This is a really good opportunity for them to do a little bit of research, so they can understand the process," Flaagan said. This will aid them as they earn their master's degrees. King, from Volga, SD, expects to graduate in Fall of 2023; Ord a native of Elburn, Il, will graduate in Spring of 23.
Time management is a skill they are gaining, said King, which is especially advantageous for busy college students. Also, "you can't be exclusively computer skilled," Ord said, "you have to have some communication skills as well."
To describe the variety of skills they are gaining, Ord referenced the well-known pocketknife that features a wide variety of tools. "While you can specialize, as college students it's handy to be a Swiss army knife."
Working as a team has not diminished the experience for the two. They work together in Deep Red and on the Student Association, so are familiar with each other's strengths and abilities. King said "Nathan is better at writing," yet they are both willing to learn new skills.
We're both driven learners so anything that we don't do well, we try to improve on," Ord said, and this shared drive to improve develops important skills for their field."