Teams Capture the Flag at conference competitions
April 6, 2022
DSU alum also wins Research Poster Award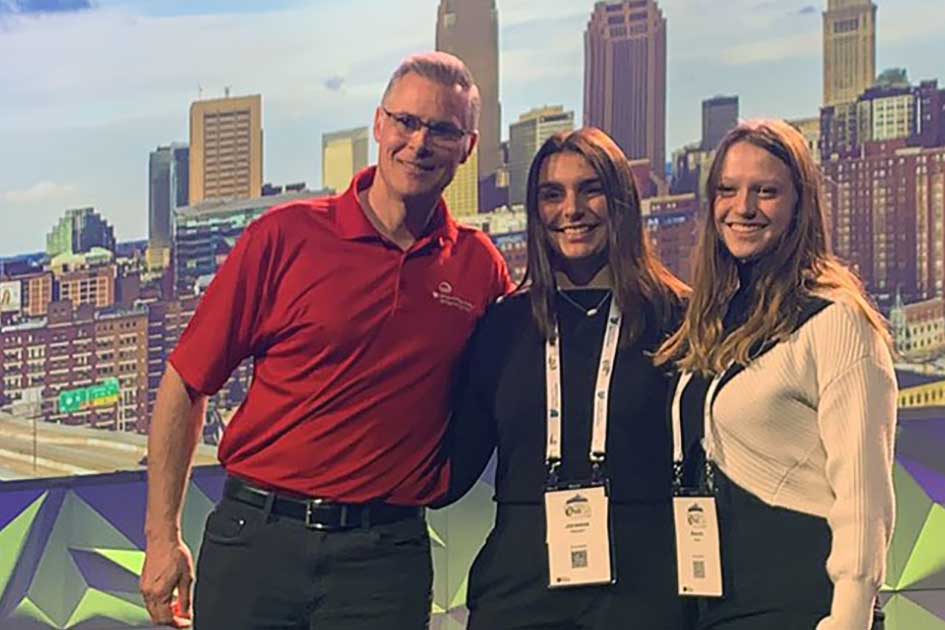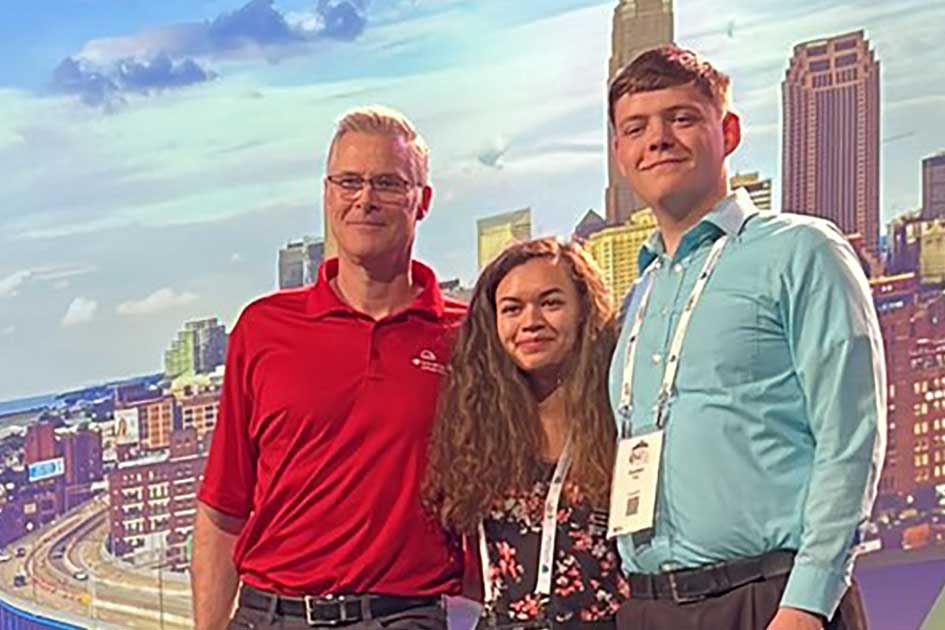 Dakota State students took top spots in capture-the-flag (CTF) competitions at the spring Women in Cyber Security (WiCyS) Conference.
One CTF competition was sponsored by the Carnegie Mellon Software Engineering Institute, another by Google.
Three DSU students, Dana Donahue, Annabelle Klosterman, and Austen King, participated in both CTFs and took first place in the Carnegie Mellon CTF. The team of Janessa Palmieri and Alexis Kulm placed second in the Carnegie Mellon event.
"The competition presented various cyber-based challenges from different categories," explained Klosterman. Because they were a diverse team, they were able to rely on each other to help solve those challenges.
"The conference really promoted the diversity of skills and especially gender. I think that is what our team had over the other teams - diversity in experiences and skills," Klosterman said.
Palmieri noted this advantage as well. Her teammate, Alexis Kulm, has a strong background in digital forensics, and she has experience in offensive security.
"We brought our diverse cyber skillsets to the table and solved the challenges from different perspectives."
WiCyS offers mentoring sessions on CTF competitions, but Palmieri credits her DSU education with their success. "The skills we obtained through classes and extracurriculars at DSU gave us an advantage."
These off-campus competition experiences are beneficial to students.
"Competing in CTFs like these helps build a résumé," Palmieri said, "and shows potential employers that you can solve problems in high-demand environments, which is essential in the cybersecurity workforce."
Klosterman noted that the competition "helps give us more experience with different types of scenarios and problems we could encounter. We were able to develop our technical and problem-solving skills."
Also at the March event, Dr. Francisca Opoku-Boateng won Graduate Poster runner-up for her doctoral research on "A Dark Web Pharma Framework for a More Efficient Investigation of Dark Web Covid-19 Vaccine Products." She is now an assistant professor at DSU.