DSU celebrates Arbor Day with tree planting
May 2, 2022
University also named Tree Campus USA for 7th year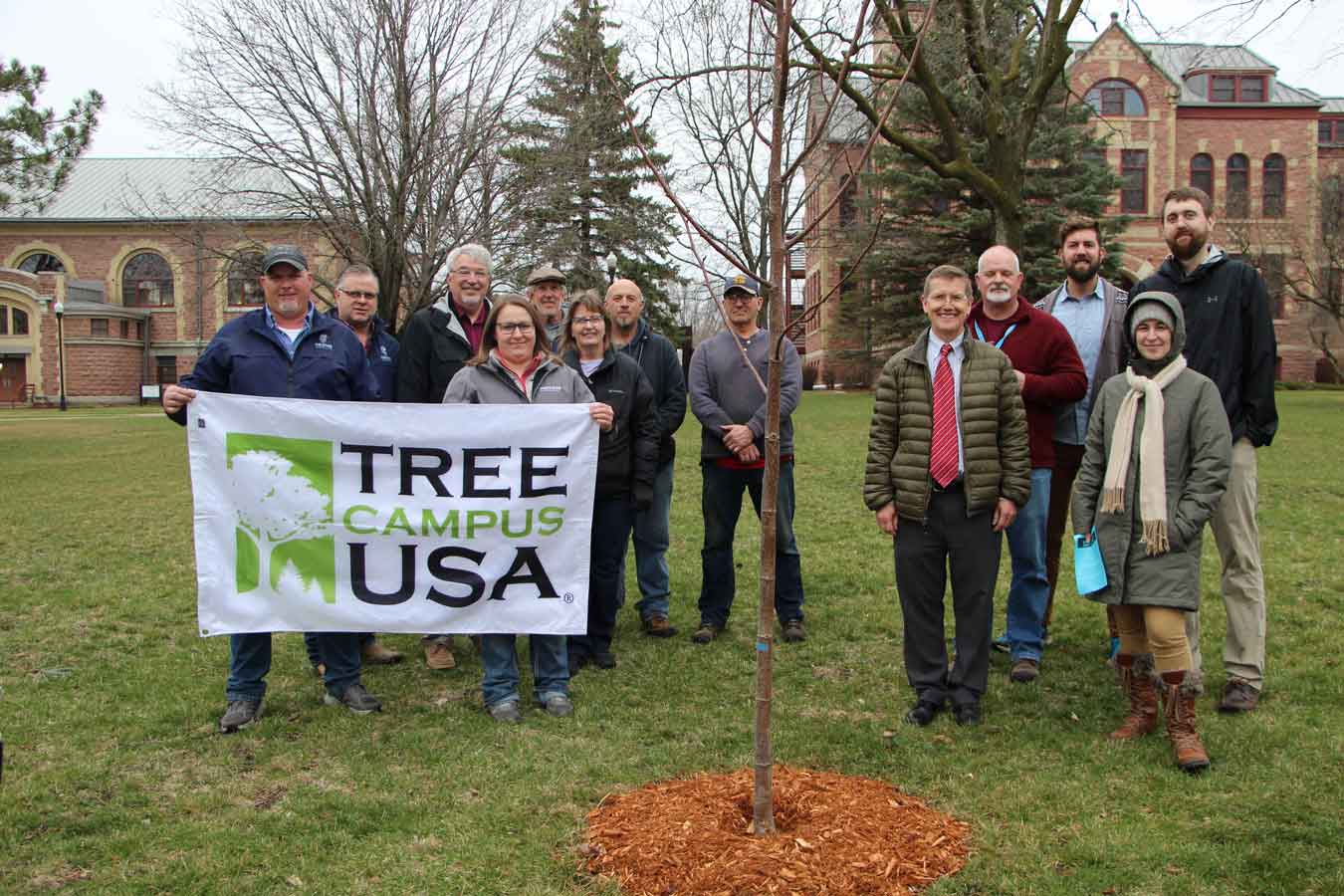 "It's always a good day to plant a tree," said Dr. Dale Droge, Professor of Biology.
Droge, a member of the campus tree advisory committee, joined several faculty and staff from Dakota State University this Arbor Day to plant a Linden tree on campus. The university has observed this tradition for many years. There are well over 200 trees on campus, several conifer species, and 20 deciduous.
This is also the seventh year the university was recognized as a Tree Campus USA. This national program was created in 2008 by the Arbor Day Foundation and sponsored by Toyota to honor colleges and universities for effective campus forest management and for engaging staff and students in conservation goals.