May 3, 2022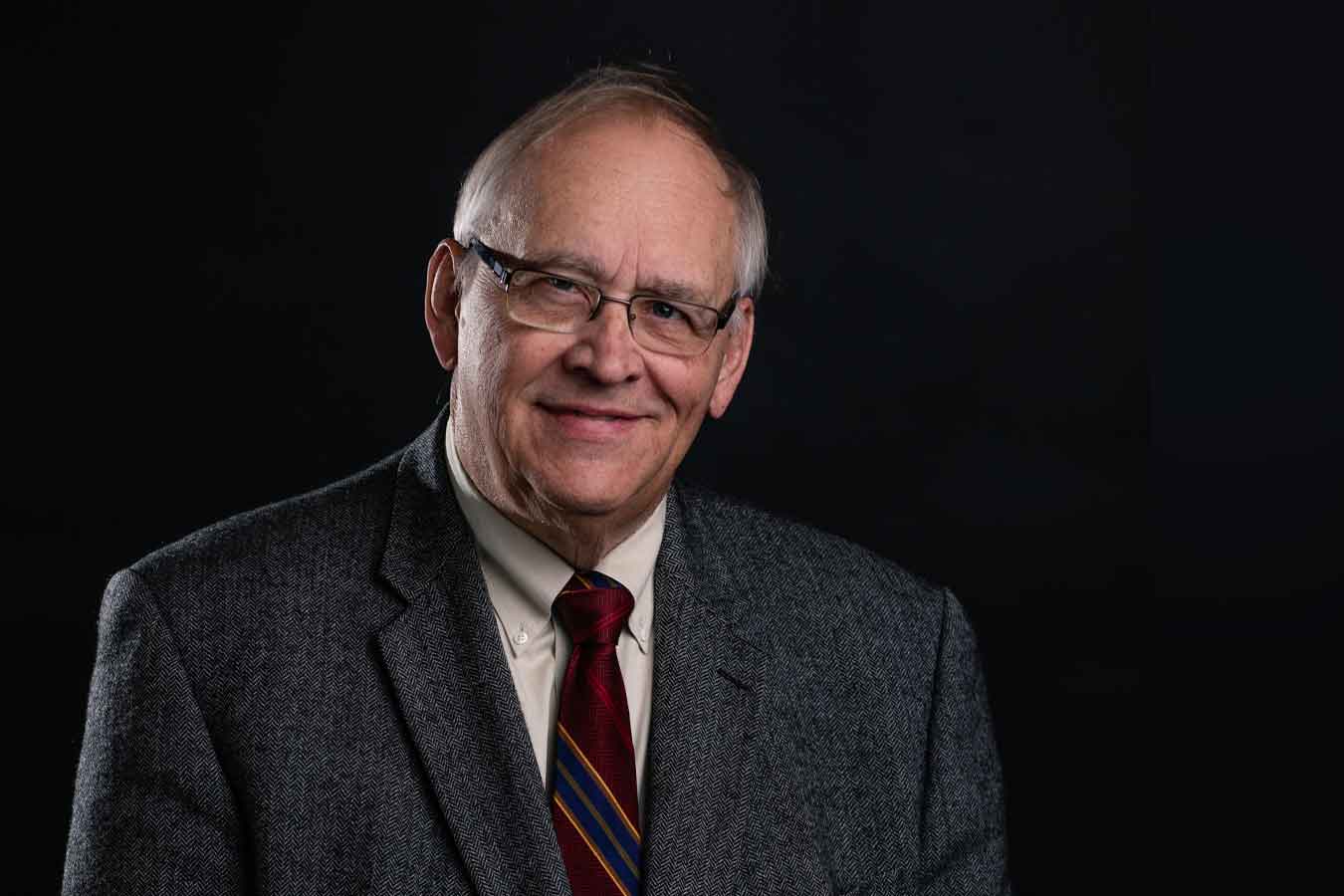 Dr. Richard Hanson has always been confident about the benefits of change through higher education.
When he began as Interim Provost at Dakota State University in 2016, he stated, "I am passionate about the potential higher education has to transform individual lives, and by extension, their communities and society at large."
He will share some of his thoughts on this transformation and change with the Dakota State Spring 2022 graduates on May 7, as the featured commencement speaker. His remarks are titled "Immunity to Change: If you want to change the world, start singing when you are up to your neck in mud."
Hanson has certainly seen change and transformation through nearly five decades in higher education. He began his career as a professor of Child Development and Family Science. After 20 years in that role, he moved on to administration, serving 11 years as President or Interim President at four universities, including Bemidji State University, Northwest Technical College in Minnesota, North Dakota State University, and Waldorf College in Forest City, Iowa. He has also been Vice President for Academic Affairs at Augustana University, Interim Provost at DSU, as well as Dean of The Beacom College of Computer and Cyber Sciences at DSU.
While at Dakota State, Hanson has led the efforts to develop a new Master Academic Plan, the South Dakota Partnership for Student Success (SDPaSS), and DSU's pilot cyber academies with area high schools.
Hanson has also served as a consultant evaluator for the Higher Learning Commission and has provided leadership with the NCAA (Division I and Division II) and NAIA athletics.
Commencement details
The Spring Commencement ceremony will take place Saturday, May 7, at 10:30 a.m. at the DSU Fieldhouse; a Hooding Ceremony for graduate students will take place at 9 a.m. in the Dakota Prairie Playhouse.
The 378 students who will graduate this Saturday are receiving Associate, Bachelor's, Master's, and Ph.D. degrees, as well as certificates. Mariel Klosterman, a Network& Security Administration student from Brandon, S.D., will speak on behalf of the graduates.
Alumnus Tom Nielsen, the Associate Director of Alumni and External Engagement, will induct the new graduates into the Alumni Association. Regent Tony Venhuizen, from the South Dakota Board of Regents, will confer the degrees.
DSU Voices will provide musical selections under the direction of Sandy Champion, DSU Music Programs Director. Students in this spring's Songwriter Studio Class have written an original song for the ceremony, titled "The World is a Big Place."
Limited tickets are available and required for general admission bleacher seating for guests; overflow seating is available in the Dakota Prairie Playhouse. For those unable to attend in person, the hooding ceremony will be live-streamed; commencement will also be live-streamed.