May 6, 2022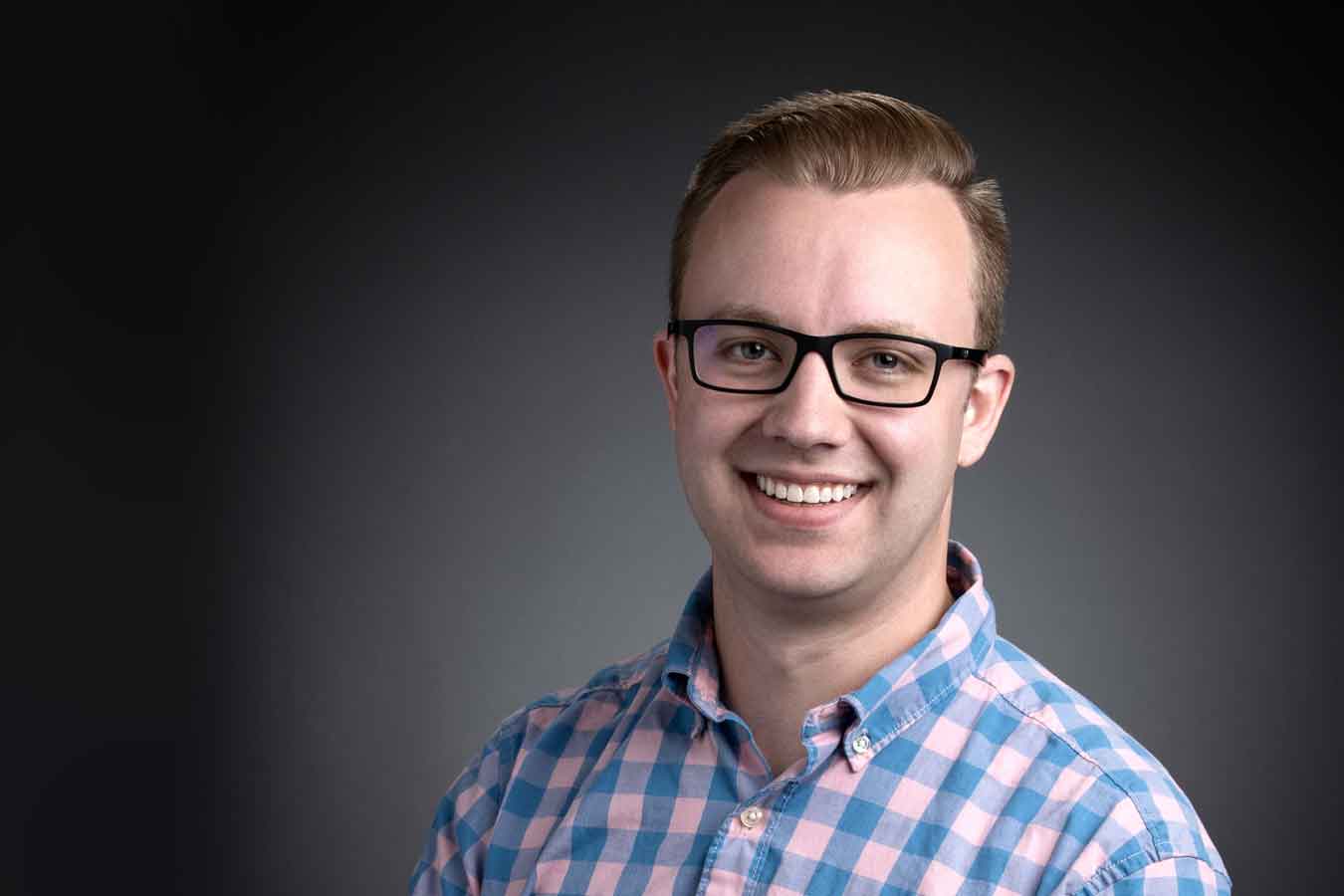 Joel Wohnoutka (pronounced Wa-noot-ka) has been named the Interim Director of the Madison Applied Research Laboratory at Dakota State University.
Wohnoutka is a two-time DSU alumnus from Luverne, Minn. He received his bachelor's degree in Computer Science in 2014, and a master's degree in 2016.
After graduation, he moved to Maryland to work at The Johns Hopkins University Applied Physics Lab for five and a half years. He began researching cyber security vulnerabilities, then moved into a project management role. "I liked actively developing new programs," he said.
When the Madison Cyber Labs Applied Research Lab (ARL) opened in 2021, he was interested in returning to the Madison area to be closer to family, while continuing to do this type of government contractor work.
The new facility gave Wohnoutka the opportunity to come back to Madison and help grow the organization, using his expertise in project management, along with his technical background. He was hired in September of 2021 as a Research Engineer III at ARL.
The Madison ARL, and the DSU-ARL planned for Sioux Falls, are "a good opportunity for people who have an interest in protecting our nation and a desire to serve their country, which I think is a lot of people at DSU," he said. He noted that these competitive jobs will appeal to new DSU graduates, alumni like himself who want to return to the area, or individuals coming here from other parts of the country.
As interim director, he will use his experience in program management to develop future programs and build relationships with agencies and people he'd had contact with while working in Maryland, and spark new relationships with agencies on the coasts.
"I am excited to be a part of this opportunity as DSU takes this step into the world of government work," Wohnoutka said. "It's impressive to see Dakota State getting the recognition that they've earned over the last several years."
The previous director, Dr. Josh Pauli, resigned this spring.