Jaacks named new CIO at Dakota State
June 23, 2022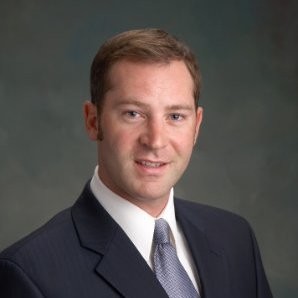 Shawn Jaacks has been named the new Chief Information Officer (CIO) at Dakota State University.
Jaacks is a native of South Dakotan and a DSU alumnus, having earned his Master of Science degree in Cyber Defense in 2021. He became interested in the CIO position after his experience as a graduate student.
"DSU has a world-class curriculum in cyber sciences, and the education that students receive is great preparation for those who plan to work as cybersecurity and IT professionals upon graduating," he said. Through the university's strong leadership and brilliant academic faculty, the education that students receive at Dakota State is great preparation for all careers, he stated.
Jaacks' own IT career has spanned over 20 years, in diverse sectors including transportation, healthcare, government operations, education, and most recently finance, as Technology Manager at First Bank & Trust.
"Because Shawn has experience in the private IT sectors, as well as a familiarity with Dakota State through his status as an alumnus, we feel he will bring the best of all worlds to this position," said José-Marie Griffiths, President of Dakota State. "This will help DSU grow in our mission as a technology leader."
Jaacks is looking forward to this experience in higher education. "I am an advocate for secondary education. I enjoy learning so much, and truly believe a degree from DSU is a great step in having a successful career," he stated.  
"DSU is doing great things, and has a great future," he said, "and I am humbled to be part of the team."  
Jaacks grew up in rural Moody County and has an associate degree from Southeast Tech, and a bachelor's degree in Business Administration, Management, and Operations from the University of Sioux Falls. He and his family live on a farm, where his five children are involved with horses, 4H, and baseball.
He begins his duties on June 27.