July 20, 2022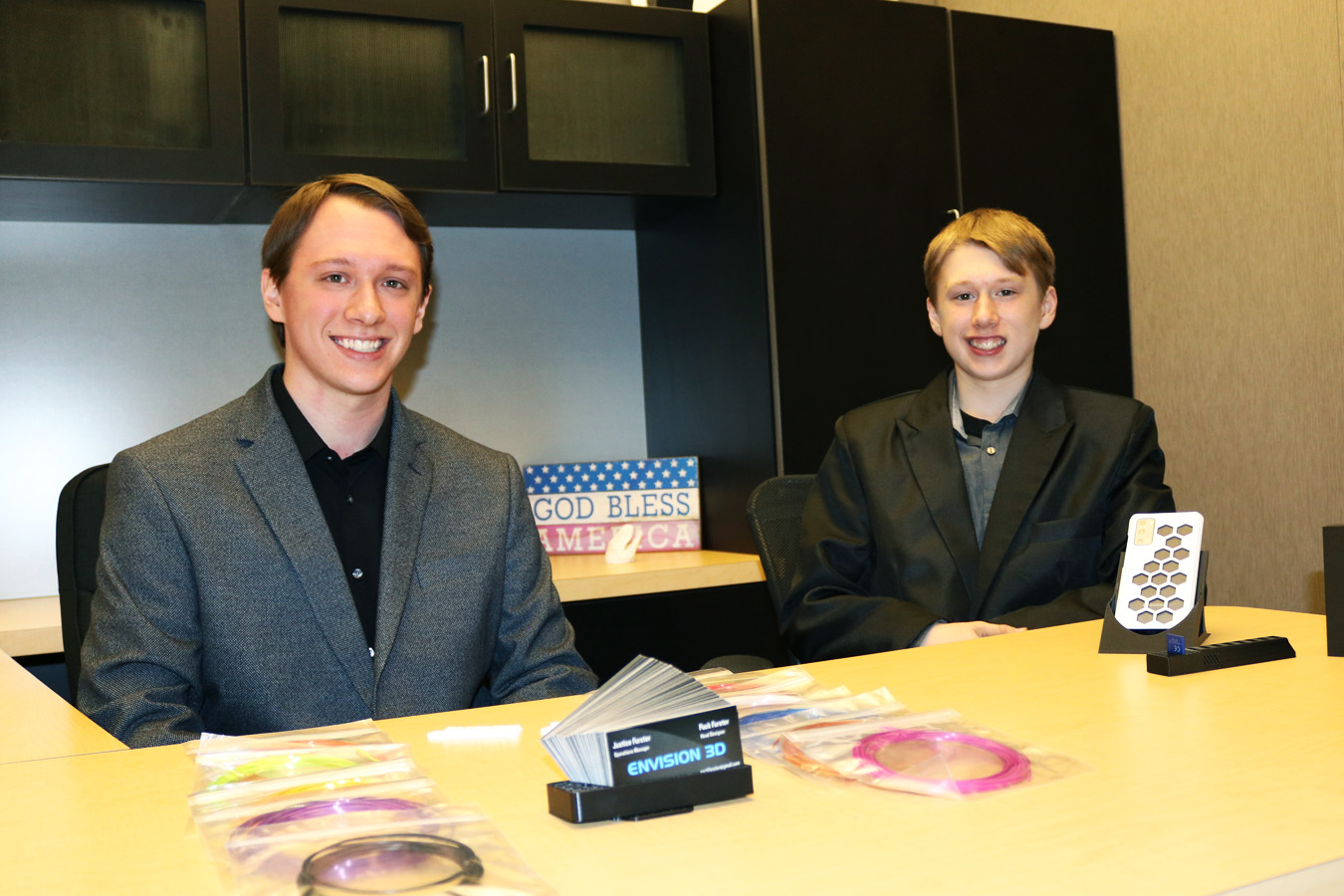 Anyone with any level of life experience can launch a business, but it is always easier with the right mentorship and support.
The Paulson Cyber Incubator and Entrepreneurial Center at Dakota State University has a wide variety of resources to help any individuals, at any stage of the process.
FREE BIRD RC
Pack Forster and his brother, Justice, are new to the entrepreneurial process, and new to the business world. They are creators of Envision 3D (a business that uses 3D printing to create custom gaming accessories) who are currently using incubator space in the Paulson Center for their company.
Justice is a DSU student; Pack is a high school student with business ideas of his own. He is sole owner of Free Bird RC, a company that makes 3D printed parts and accessories for radio-controlled (RC) cars. The inspiration for this idea came from a Christmas gift in 2020, when he received his first RC car, and discovered that parts he needed were unavailable or overpriced. Luckily, he and his brother also received a 3D printer that Christmas, so Pack began designing RC accessories, using his self-taught computer-aided design (CAD) skills. He also does all the design work for Envision 3D.
Pack took his business idea to the Spring 2022 Invent-to-Innovate (i2i) Business Model Competition at the University of South Dakota, and placed second in the high school division, winning $750 in prize money, and travel expenses. The competition happened to be on his birthday, and he admitted it was a pretty good 14th birthday!
"I was the youngest competitor," he said. "Most in the high school division were juniors and seniors."
He and Justice also took part in the Governor's Giant Vision Competition in 2022 and placed fifth. They agreed the competitions provide good ideas for the businesses, but also networking opportunities.
The Paulson Center has helped the brothers with both business plans, offering them a good deal of information on IP protection, market research, conducting patent searches, all things that are essential to starting a business, Justice said.
"Pack hopes to grow Free Bird because so many are overpaying for printing and RC accessorizing," he said, and the Paulson Center space will allow for this expansion.
This is just one way the Center can be of value to businesses, especially startups.
"It's essential to every aspect of entrepreneurship to get advice on refining the concept and moving forward with plans and resources," said Justice. "To be able to narrow down target markets and receive other advice saved us so much time and simplified the process, which can be complicated and overwhelming."
MEDSTEM COMMUNICATIONS
Randy Faustino has also been utilizing the resources of the Paulson Center for four start-up ideas. He has a Ph.D. in physiology and work experience as a biomedical researcher and university professor, but this was not the right kind of knowledge to start companies.
His venture into the business world began after being laid off, a workforce casualty of the COVID pandemic. "That's when I started my first company," he said. Now he has two more ideas in various stages of creation.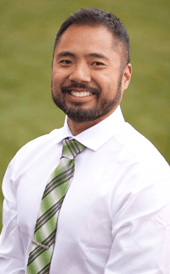 For Faustino, "this was somewhat of a dramatic career change, but it has really been a wonderful experience to see ideas begin to take off."
Working on a variety of projects with dramatically different themes is new for him. "In physiology, you often focus on just one project, but you can do more with business ideas because you never know which one's going to hit," he said. While these ventures are plans he never anticipated, he has "no regrets, because I'm having a lot of fun."
His first idea includes a concept for document preparation and translation services, called Medstem Communications. Another idea will look at the cardiac health of the athlete population, using digital health and personalized genetics. An additional idea involves student learning opportunities through a remote coaching/research experience for high school students called the STaR Program.
Entrepreneurship has involved learning a whole new space and creating new contacts, Faustino said, as well as learning what not to do when starting a business. "Honestly, every venture has its own unique thing, its own set of problems and advantages, and this is where the Paulson Center and Director Katherine Cota come in," he said.
"I needed to know what I don't know, and Katherine has been an amazing resource as a mentor," he said, offering lists of items needed to be successful, and workshops and camps if coaching is needed. These can help with logistical issues, legalities, deadlines, taxation schemes, the psychology of the consumer, and with marketing, pricing strategy, and help with idea generation.
The courses he has taken through the Paulson Center have helped tremendously, providing a planned strategy for each venture.
Cota is working on scheduling upcoming events at the Paulson Center. She reports there will be Launch Lab early in the fall and FAST Launch workshops will begin in October. Interspersed with all of that will be stand-alone workshops. Also, "we are always open for one-on-one client meetings," she stated.